Parents of Georgia teen found dead in gym mat sue funeral home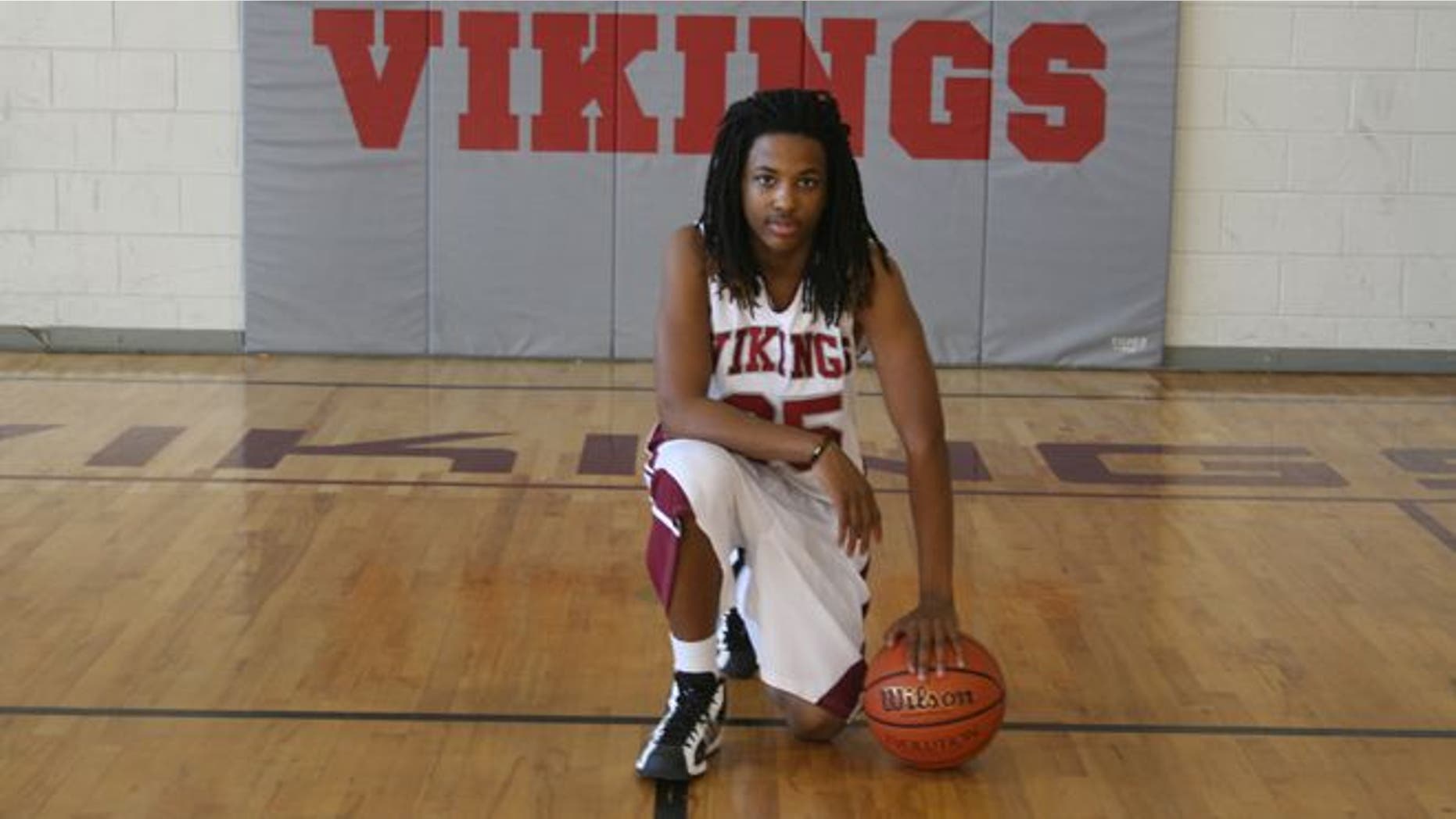 The parents of a south Georgia teenager found dead last year inside a rolled-up gym mat at school are suing the funeral home that handled his body.
Attorneys for the parents of 17-year-old Kendrick Johnson of Valdosta accuse Harrington Funeral Home of fraud, negligence and intentional mishandling of a corpse in the civil suit filed in State Court late last week. The family is seeking unspecified damages.
Johnson was found dead Jan. 11 at his high school. Authorities ruled the death a freak accident, but Johnson's parents believe he was slain.
They had the body exhumed for a second autopsy last summer and discovered his internal organs were missing and the body was stuffed with newspaper.
The funeral home's attorney, Roy Copeland, did not immediately return a phone call Wednesday.
State regulators in January said in a report that the funeral home did not break any laws when it used newspapers to stuff the teen's body.  However, the board also noted that using newspaper to fill a body cavity is not considered a "best practice" and that other materials are "more acceptable than newspaper," The Valdosta Daily Times reported.
A Georgia Bureau of Investigation medical examiner concluded that Johnson died from positional asphyxia, meaning his body was stuck upside down and he was unable to breathe. Sheriff's investigators concluded Johnson got trapped in the mat while reaching for a gym shoe that had fallen inside.
Johnson's parents insist someone must have killed him and have pushed to reopen the case. The U.S. attorney for middle Georgia is reviewing the investigation with help from the FBI.
The Associated Press contributed to this report