Parents arrested after toddlers, ages 1 and 2, found in dirty diapers near railroad tracks: reports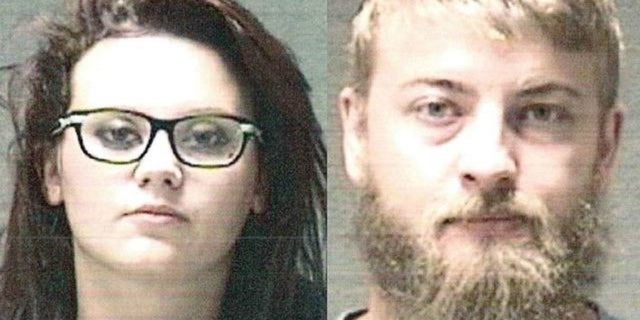 An Indiana couple was arrested Monday after their two toddlers were found wearing dirty diapers and playing along railroad tracks during a rainstorm, authorities said.
Police in Muncie responded to a call around 5:40 p.m. after receiving a report of "two juveniles running around on the train tracks in the rain," the Muncie Star Press reported.
A motorist at the scene alerted the responding officer that he had placed the two boys – ages 1 and 2 – in his vehicle after finding them. He told the officer that a train had just passed through the area, the paper reported.
The officer took the boys to City Hall. He described them as having "a large amount of energy" and appearing "hungry and thirsty," a police affidavit said.
An official from the Department of Child Services assumed custody of the boys and placed them into foster care, the Star Press reported.
Just before 8 p.m., the boys' mother, Taylor Nicole Shively, 22, reported her children missing. According to the affidavit, Shively explained that she was on new medication and fell asleep "for a long time so the children were able to get out."
Shively and her husband, Brady Ray Shively, 28, were arrested and charged with two counts of neglect of a dependent, FOX 59 reported.
Brady Shively remained in Delaware County jail through Tuesday without bail. Taylor Shively was being held on a $5,000 bond.
According to the Star Press, Taylor Shively's mother told authorities it was "the fourth time she is aware of that the children had gotten out of the house because (their parents) do not watch them."