Paralympian Marine vet is gifted a custom home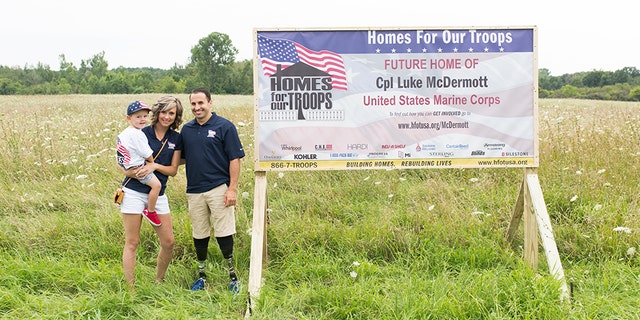 Ret. Marine Cpl. Luke McDermott is currently in Pyeongchang, South Korea, at the 2018 Paralympic Winter Games. But when he comes home to the U.S. — with a gold medal in hand — he'll return to land that will one day be his home.
That home, to be based in his home state of New York, is courtesy of Homes For Our Troops — a nonprofit charity organization based in Massachusetts. The group, which "builds and donates specially adapted custom homes nationwide" for veterans who were "severely injured" in Iraq or Afghanistan after the attacks of Sept. 11, 2001, is actually the key to "rebuilding their lives."
"[Military veterans] are able to do so much more after receiving the home," Teresa Verity, of Homes For Our Troops, told Fox News. She explained that with these custom-made homes, they no longer have "to deal with day-to-day stress."
Rated "four stars" by Charity Navigator, Verity said the organization was created in 2004 with the mission to help rebuild the lives of veterans whose worlds have been turned upside down from injuries sustained while serving in combat.
DAN CNOSSEN, A NAVY SEAL VETERAN AND DOUBLE-AMPUTEE, WINS PARALYMPIC BIATHLON GOLD
During his second tour in Afghanistan in June 2010, 31-year-old McDermott was on a "routine patrol" with the 1st Battalion, 6th Marines when he encountered an improvised explosive device (IED) — "Everything went blank" — and ultimately ended up losing both of his legs.
McDermott, like other vets who have received houses from Homes For Our Troops, had to apply for the program and qualify for a Specially Adapted Housing (SAH) grant from the U.S. Department of Veterans Affairs. His home is one of 91 that are currently being built.
Once the mortgage-free house is built, the organization keeps in touch with the veterans and their families to ensure everything with the home runs smoothly, Verity said. Homes For Our Troops also works to maintain a relationship with their veterans to help with their lives in general.
"We consider each other family," Verity said of the veterans they work with.
McDermott, who plays as a forward for Team USA's sled hockey team and is representing America at the Paralymic Games, said that "it's just unreal that there's an organization out there that does this" for veterans.
"The impact that they're going to have on my life and that they've already had on veterans' lives, I mean, it's — there's no way to thank them and there's no way to accurately express through words what it means," McDermott said, explaining that a custom home specially adapted just for his injuries "gives you all kinds of freedom that you would never imagine."
"It's literally life-changing," McDermott said. His home is expected to be completed this summer.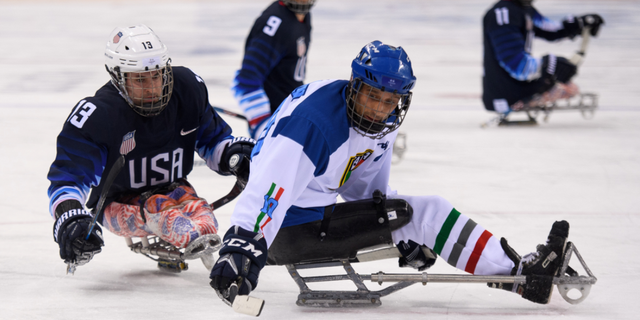 McDermott on Sunday, along with his sled hockey teammates, won gold in Team USA's gold medal match against Canada, with a score of 2-1 in overtime. The big win is the U.S. sled team's fourth gold medal in Paralympic history.