Otter attacks boy, grandmother in Washington state river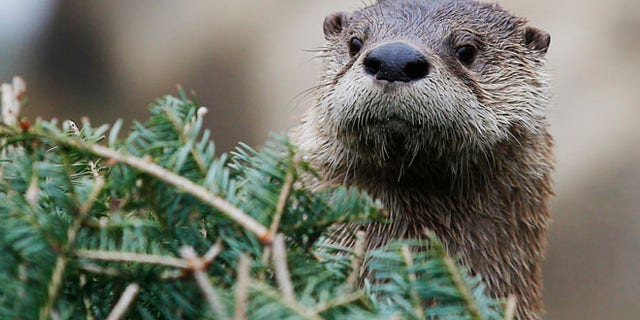 A river otter attacked an 8-year-old boy and his grandmother as they were swimming in the Pilchuck River at a park in the Snohomish County town of Machias.
The boy's mother, Tabitha Moser, told KING that she saw the 4-foot otter attack her son Thursday morning at Lake Connor Park. She says her mother saved him.
The grandmother was treated at Harborview Medical Center in Seattle and the boy at Providence Medical Center in Everett. The Everett Herald reported that the grandmother suffered a serious injury to the eye, and the boy needed stitches.
Moser says she heard her son screaming and saw the otter on top of his head. She says the otter continued to bite her mother as they left the water.
Moser says the otter stood on its hind legs and looked at them as if to say, "Don't come in here."
The paper reported that the otter was not captured. It is unclear if the animal will be relocated or euthanized. A biologist told the paper that once an animal attacks a human it becomes "hard to justify setting it free again."
The Associated Press contributed to this report