Orlando shooting sparks new chapter of Pink Pistols LBGT gun group in West Hollywood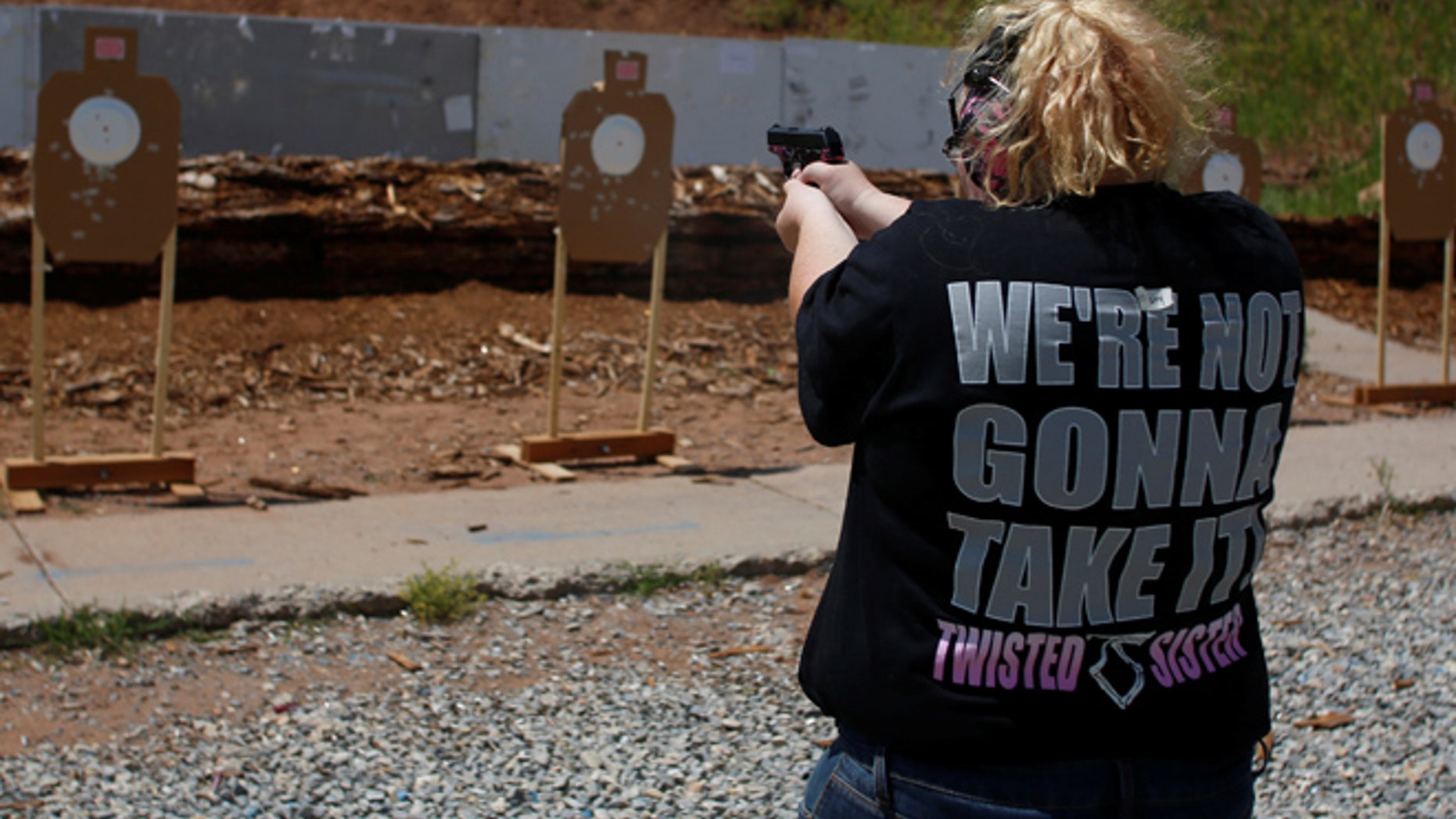 A gay West Hollywood television editor has founded a local chapter of the national LGBT gun rights organization Pink Pistols in response to the mass shooting at a gay nightclub in Florida.
Jonathan Fischer, 47, told the Los Angeles Times that he started the chapter in the days after 49 people were fatally shot at the Pulse nightclub in Orlando because he wanted to do something to make his community safer.
"If someone was to try and break into my home, and especially if someone were armed, I don't want to fight back with a kitchen knife," Fischer told the paper Friday.  "And I don't think that's extremist or crazy."
Fischer showed up a shooting range last month for a defensive handgun class in what he said was his "gay-K-47" tee shirt, the Times reported.
He was with gun owner Elizabeth Southern, a bisexual 25-year-old, who joined the West Hollywood Pink Pistols this summer.
"I had an unfortunate experience and it scared me to the point where I felt like I needed to defend myself and my family," she told the paper on video.
Pink Pistols has dozens of chapters nationwide but not everyone in the gay community has been supportive.
Pink Pistols national spokeswoman Gwendolyn Patton told the paper that the broader LGBT community's response to her organization has been mostly negative.
She said some LGBT centers have even banned the Pink Pistols from using their facilities.