Oregon wildfires force evacuation of 100 homes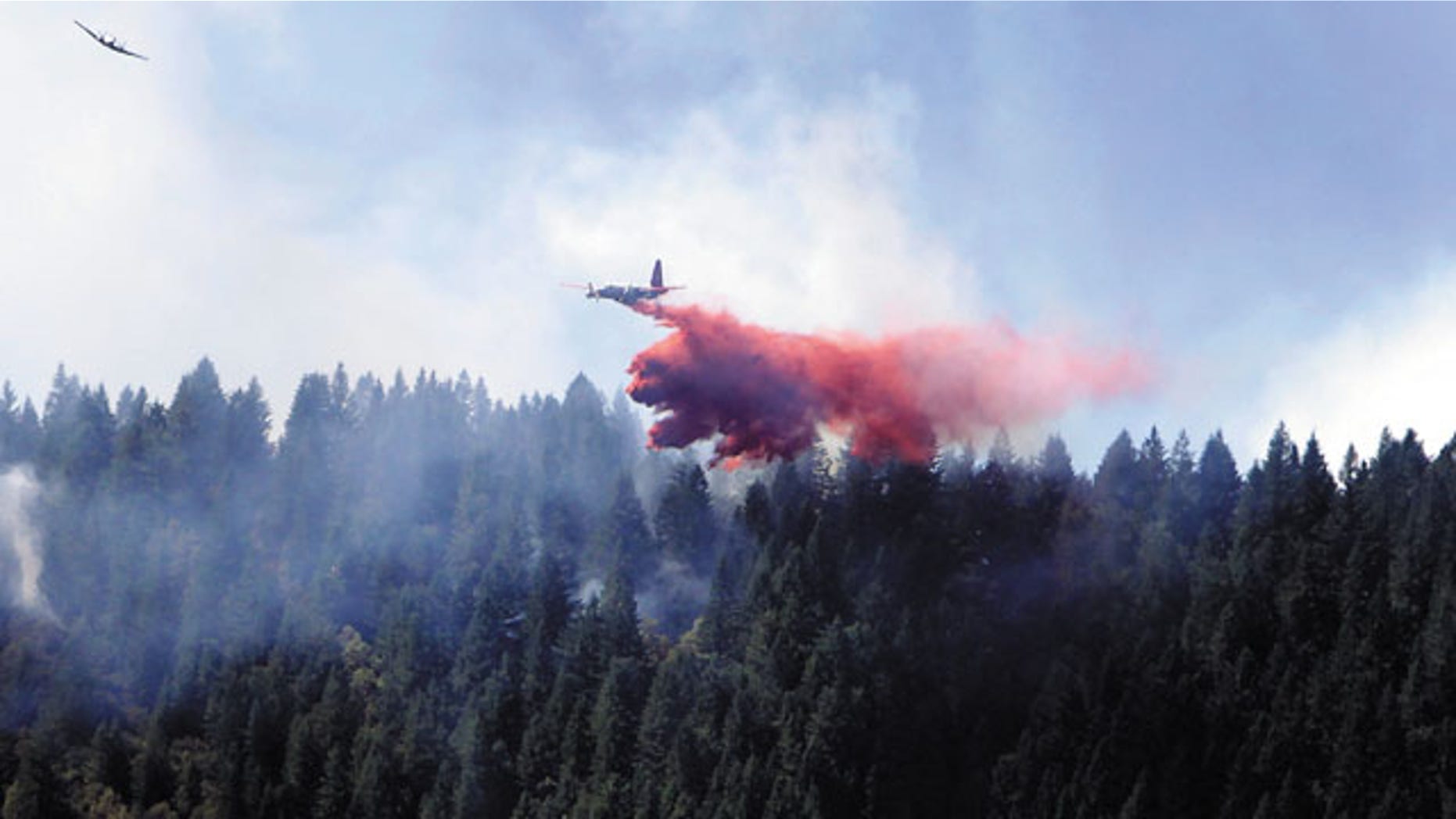 PORTLAND, Oregon – Erin Rightbower was not surprised to see the sheriff's deputy pull up to the driveway with an evacuation notice. She was expecting him.
The family had started gathering their belongings -- including three birds and a dog -- when they saw the skies fill with smoke from the nearby Douglas Complex wildfires. The paperwork only affirmed the need to leave.
Rightbower thought to pack the clothes and her teenage kids thought to save the electronics. Her husband called his brother to come get his four-wheeler, if he wanted to keep it. Within 45 minutes of receiving Saturday's evacuation notice, the family was out the door to stay with friends.
The flames later came to within 80 feet of their driveway. Firefighters protected the house, but the trees -- firs and madrones -- were not so lucky.
"It's pretty darn charred," Rightbower said Monday. "The only plus about this fire is that we have hardly any poison oak left on our property. It burnt everything."
Late July and August is wildfire season in Oregon, and crews are battling six major fires.
Lightning late last week touched off dozens of fires in southwest Oregon near Glendale. Most of the small ones were contained, and some merged into larger fires that make up the Douglas Complex.
Those fires have burned 21,000 acres, or nearly 33 square miles, and were just 2 percent contained as of Monday afternoon. More than 100 houses have been evacuated and others are on evacuation alert.
Cheyne Rossbach, a fire spokesman, said a total of 400 homes are threatened, but none has burned. More than 1,000 firefighters and support staff have been assigned to fires that have scorched one outbuilding and two railroad trestles.
The weather helped firefighters Monday, with temperatures below 90 degrees and a decent amount of humidity.
Rightbower said evacuated residents were told at a community meeting Sunday that they might not be able to return home for a week. That's rough, she acknowledged, but at least the house is still there. The family put sprinklers on their roof, to dampen the land, but figured firefighters would not arrive quick enough to hold back the flames.
"We were really afraid we didn't have a house to come back to; that's how fast that fire was moving," said Rightbower, who cried when expressing her thanks for the firefighting effort.
Another fire being watched closely in southwest Oregon is the 870-acre Labrador Fire, burning near the Illinois River, about 12 miles northwest of Selma.
The fire, which has spread into the Kalmiopsis Wilderness, is in the same area as 2002's Biscuit Fire. Spokeswoman Virginia Gibbons said the fire is in steep terrain, and there's potential for explosive growth.
By the time it was contained, the Biscuit Fire scorched about 500,000 forest acres -- 780 square miles -- making it Oregon's largest wildfire since the 1800s. Last year, the Long Draw Fire in southeast Oregon surpassed that mark.