Opening statements Monday in George Zimmerman trial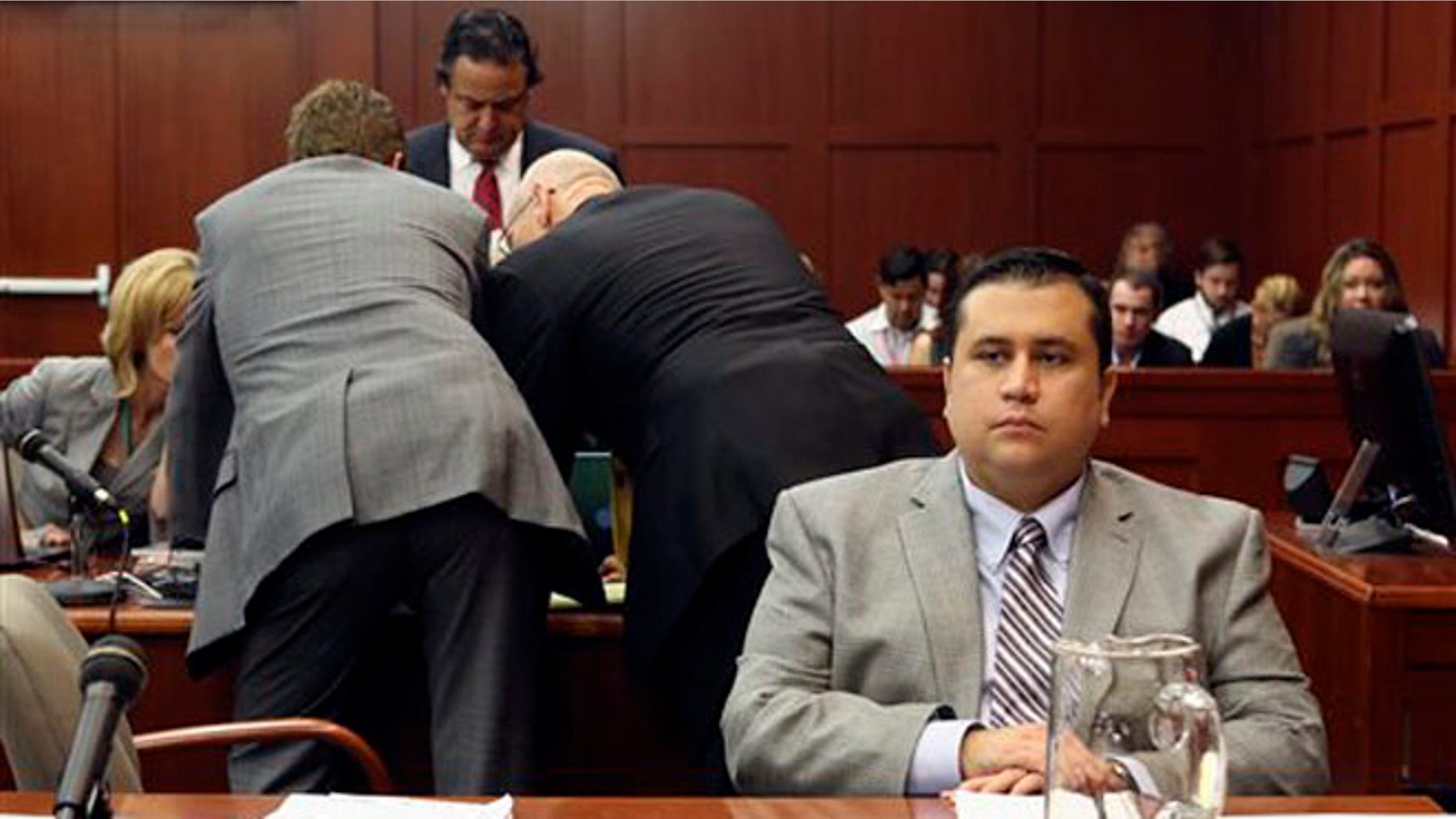 After taking two weeks to seat a jury and settle outstanding issues, prosecutors and defense attorneys will give opening statements Monday in the second-degree murder trial of George Zimmerman.
Zimmerman has admitted to shooting 17-year-old Trayvon Martin in the chest with his 9-mm. handgun after calling police, exiting his pickup truck to follow Martin, and then getting into a fight with the teenager inside a gated community in Sanford, Fla., on the rainy night of February 12, 2012.
Prosecutors say that Zimmerman profiled Martin when he followed the black teen last year as Martin was walking back from a convenience store to the house of his father's fiancee. Zimmerman claimed the teen circled back and attacked him as he walked back to his truck – punching him in the face and slamming the back of his head into the sidewalk.
Photographs taken that night show Zimmerman with a broken nose, bruises and bloody cuts on the back of his head.
Zimmerman could face life in prison if convicted on second-degree murder charges. He claims he shot Martin in self-defense. A 44-day delay in Zimmerman's arrest led to protests around the United States.
A jury of six women -- 5 white, 1 Hispanic -- will hear arguments in the case. Four alternates --two men and two women, 3 white, 1 Hispanic -- have also been selected. In all, 211 people made up the initial pool of potential jurors. This weekend, the panel and their alternates began a period of sequestration, which will last for the duration of the trial.
On Friday, Judge Debra Nelson ruled that prosecutors could not say that Zimmerman profiled Martin based on his race, but could argue that Zimmerman took Martin's age and attire -- most famously, a hooded sweatshirt -- into account when he decided to follow the teen. In the days and weeks following Martin's death, protestors took to wearing so-called "hoodies" in a show of symbolic sympathy.
Judge Nelson also ruled Friday that two prosecution audio experts who identified Martin as screaming during a 911 call made moments before the shooting would not be able to testify. The judge ruled that the methods used by the experts to identify the screamer were unreliable; however, her ruling stopped short of prohibiting the call from being played at trial.