Onetime Chandra Levy murder suspect Ingmar Guandique deported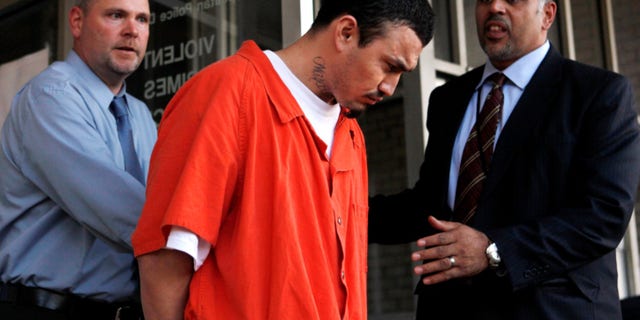 A man convicted, then cleared in the murder of Chandra Levy has been kicked out of the United States, government officials confirmed Monday.
Ingmar Guandique arrived in El Salvador on Friday, U.S. Immigration and Customs Enforcement officials told Fox 5. The development came nearly a year after prosecutors dropped all charges against him in connection to the 2001 murder of Levy, an intern with the Federal Bureau of Prisons.
Guandique was convicted in 2010 of killing Levy, but prosecutors later dismissed the charges amid concerns that they could not prove their case beyond a reasonable doubt.
The informant who claimed that Guandique confessed to the crime was discovered to have lied, Guandique's lawyers said. Prosecutors also failed to gather eyewitnesses or DNA evidence against Guandique, who was already serving 10 years in prison for attacking two other women in Rock Creek Park in Washington, D.C. The park is also where Levy's body was found.
CHARGES DISMISSED IN RETRIAL OF MAN CONVICTED OF CHANDRA LEVY MURDER
Levy, a California native, was living in Washington when she disappeared in May 2001. Her case made national headlines when it emerged that she had been romantically linked to then-U.S. Rep. Gary Condit, D-Calif.