Olympic outsourcing: Team USA snowboarders' uniforms foreign-made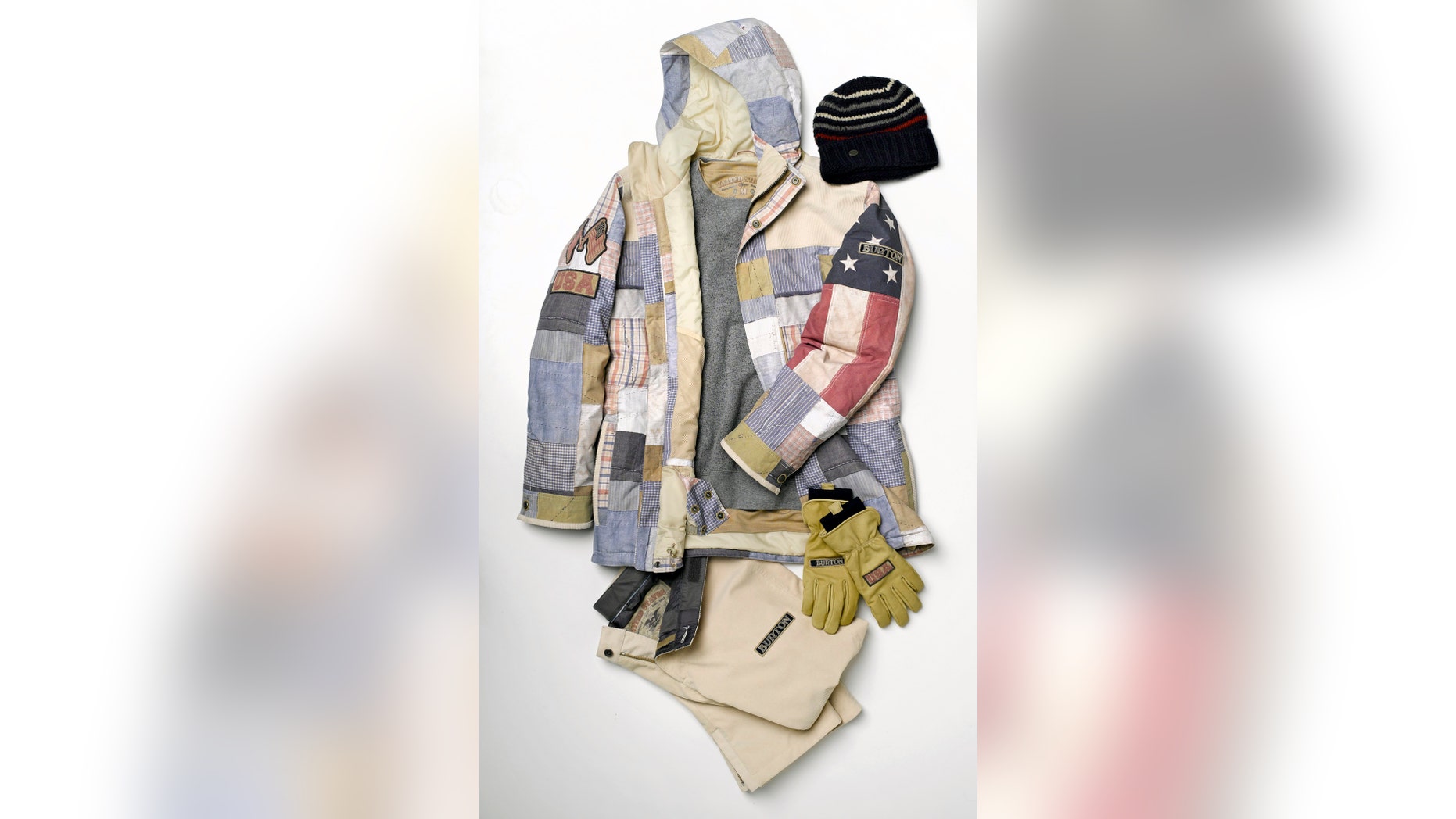 The newly-unveiled uniforms for the U.S. Olympic snowboarding team are star-spangled and red, white and blue — but they're not made in America.
The hodgepodge design, which designer Burton Snowboards says was inspired by a vintage quilt, features the faded colors of Old Glory and stars on the shoulder, base-layer henleys, hats and gloves. But like Ralph Lauren, which designed U.S. Olympic gear for the 2012 games in London, Vermont-based Burton is now defending its decision to use a global set of vendors to complete the job ahead of the Sochi Games, which begin on Feb. 7.
"To achieve this level of performance and function, Burton turned to its best, long-standing and most trusted technical partners around the world to produce the uniforms, to ensure that our high technical and design standards were met," Burton Snowboards said in materials obtained by FoxNews.com. "For example, the original quilt was sourced in the U.S. and brought back to Vermont to be deconstructed and reconstructed for jacket fabrication with Vermont-based designers."
[pullquote]
The quilt was then sent to Japan for final technical fabrication, company officials said.
"The fabric of the competition fleece was woven in Italy, and the technical and waterproof corduroy pant fabric was developed in Taiwan and sewn in Vietnam," the statement continued. "Next, we turned to our longstanding, trusted vendors in China to produce several of the accessories."
The statement continued: "And finally, the majority of the actual snowboards that the Burton athletes will ride in Sochi are being handmade in Vermont at Burton Headquarters in Burlington. As a global sport, snowboarding knows no borders. We're proud that we used our best vendors from around the world, including our own Craig's facility in Burlington, Vt., to ensure our American riders have the highest-performance gear during one of the biggest competitions of their lives."
The Sochi Games will mark the third Winter Olympics where Burton partnered with the U.S. Ski & Snowboard Association to create uniforms for the U.S. Snowboarding team. The primary focus of this year's design, according to company materials, was "technical performance" above all.
"As such, every piece of the uniform has to perform at the highest level and keep the athletes warm and dry in the unpredictable weather conditions that could come in Sochi," Burton's statement continued.
Greg Dacyshyn, chief creative officer of the company, said in a statement that the design continues Burton's legacy of fun, unconventional outerwear.
"The vintage quilt and flag print of the jacket combined with the corduroy pants give the uniform an 'heirloom hippie' vibe that lines up with snowboarding's laid-back culture while paying respect to America's longstanding creative heritage," Dacyshyn said. "It will stand out in Sochi for sure."
In 2012, Ralph Lauren was widely criticized after it was revealed that uniforms for U.S. athletes at the 2012 London Summer Olympics were made in China as the American textile industry continued to struggle. That decision prompted sharp words from some members of Congress, including Republicans and Democrats alike.
"I am so upset," Senate Majority Leader Harry Reid, D-Nev., told reporters in July 2012. "I think the Olympic committee should be ashamed of themselves. I think they should be embarrassed. I think they should take all the uniforms, put them in a big pile and burn them and start all over again."
Reid continued: "If they have to wear nothing but a singlet that says USA on it, painted by hand, then that's what they should wear."
At least snowboarding fanatic contacted by FoxNews.com, however, said they didn't have much of a problem with the news.
"With nationalistic bravado at an all-time high, it makes sense that some people might be appalled at a country's uniform not being made there," wrote Avran LeFeber of AngrySnowboarder.com. "They need to look past this. The world is a global economy and, as such, it just isn't feasible to make a product 100 percent in one place. About 80 percent of the world's winter sportswear is made in the Asian marketplace for a reason: they have an established history of working with various textile materials. Burton wants the best for the riders and therefore went out to have the best materials, designs, and factories work on it. Will this make everyone happy? No, but the age-old statement of 'You can't make everyone happy all the time' needs to be used in this."