Oklahoma cop charged with murder in shooting of suicidal man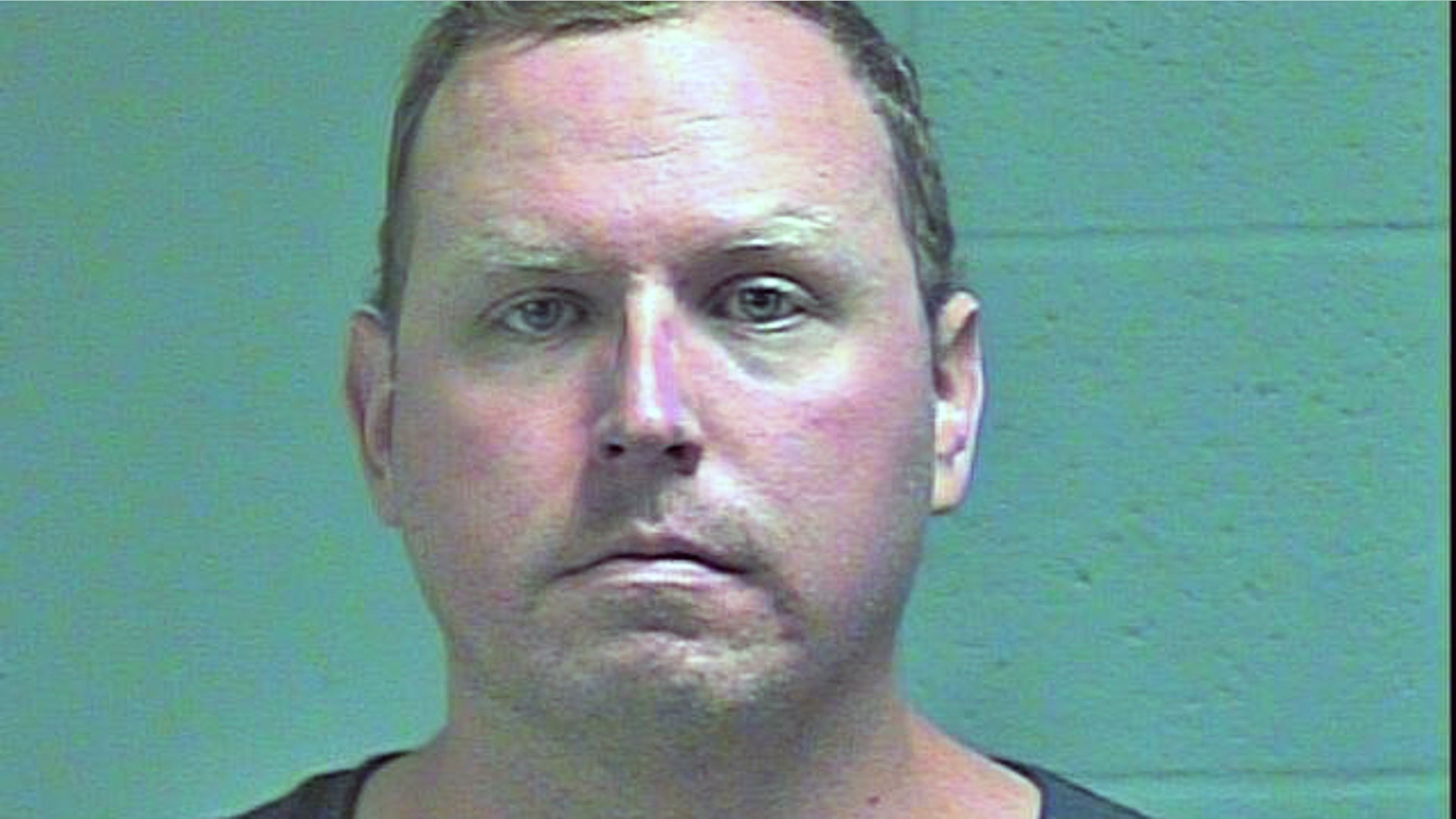 An Oklahoma City police officer who shot and killed a suicidal man lat month was charged Tuesday with second-degree murder, authorities said.
Sgt. Keith Sweeney, 32, was taken into custody Tuesday morning. Charging documents filed in Oklahoma County District Court listed an alternative charge of first-degree murder in the Nov. 15 shooting of 29-year-old Dustin Pigeon.
District Attorney David Prater told reporters that charges in the were filed against Sgt. Keith Sweeney "after a review of the investigation by the Oklahoma City Police Department."
The investigation into the shooting was conducted the same way as any other investigation, said Capt. Bo Mathews, a spokesman for the Oklahoma City Police Department.
"We made sure we talked to all witnesses, to the officer and get his statement ... it's no different from any other crime we work ... this just happened to involve a police officer," Mathews said.
Police said Sweeney and Officer Troy Nitzke responded to a report of a suicidal person that night and found Pigeon trying to set fire to himself with a lighter fluid and a lighter in a residential neighborhood. Police say the Nitzke shot Pigeon with a bean bag, to no effect, before Sweeney fatally shot him.
An investigating officer wrote in an affidavit that Pigeon was "not a threat" to the officers when he was shot and Sweeney's "use of deadly force ... was not justified."
Both officers were placed on paid leave while the shooting was investigated. Court documents do not list an attorney for Sweeney.
Pigeon's shooting was among several Oklahoma cases this year where law officers confronted mentally distressed or suicidal subjects that resulted in fatal outcomes.

Earlier in November near Lindsay, about 45 miles south of Oklahoma City, a man was burned beyond recognition when he re-entered a gasoline soaked van after being shot by police with a stun gun. Police said Dana Dean Carrothers, 52, had been reported missing and was suicidal.

In June, three Tulsa law enforcement officers fatally shot a 29-year-old knife-wielding man, Joshua Barre, while trying to pick him up for a mental health issue.

Handling encounters between officers and the mentally distressed has quickly become a top priority among many law enforcement agencies because of the reality that "people who are mentally ill get killed by officers and officers get killed by the mentally ill," said Johnny Nhan, associate professor of criminal justice at Texas Christian University.

Nhan said some agencies, like the Fort Worth police department, are creating special task forces of specially trained officers, detectives and other professionals, such as counselors, who are embedded in those teams.

"It shows you the level of concern (departments have)," he said.
The Associated Press contributed to this report.