Ohio woman killed, dismembered husband and kept body in containers at home, cops say
An Ohio woman killed and chopped apart her husband before placing the pieces in plastic storage bins that sat in her house for months -- until the couple's son inadvertently discovered his dad's decomposing remains, officials said.
Marcia Eubank, 49, is accused of killing her 54-year-old husband, Howard Eubank, after a domestic dispute in June, the Summit County Sheriff's Office said in a news release. She was charged Saturday with murder.
Authorities were called Saturday to the home in Coventry Township, located just south of Akron, after the couple's 23-year-old son made the gruesome find, Summit County Sheriff Steve Barry told FOX8.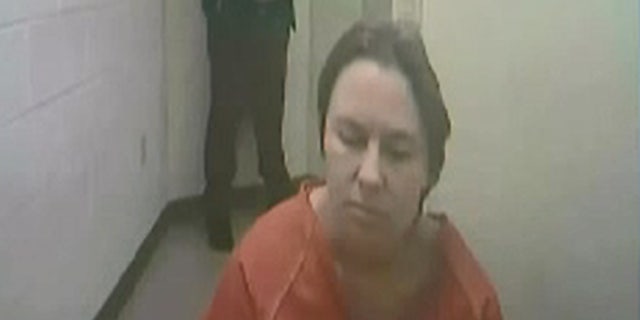 "He communicated it to his mother who is not at the residence," Barry said. "She communicated back he should probably call the police."
Barry said the son had climbed into the house from a window after being locked out, and immediately smelled an odor.
Then he saw maggots.
In a recording of the 911 call obtained by News 5 Cleveland, the son described the scene of the deteriorated remains to the operator.
"I just found out my mom killed my dad and I found the pieces of his body in the house," the caller said.
"This was a very gruesome scene"
ILLEGAL IMMIGRANT FOUND GUILTY IN MURDER OF FAMILY OF FIVE IN SAN FRANCISCO
The father's body was found in three different plastic storage containers, including one in an office in the home Eubank kept locked.
"This was a very gruesome scene," Barry told News 4. "Very disturbing."
Authorities were eventually able to locate Eubank in the parking lot of a shopping center. When questioned by detectives, Eubank admitted to shooting her husband twice, Barry said.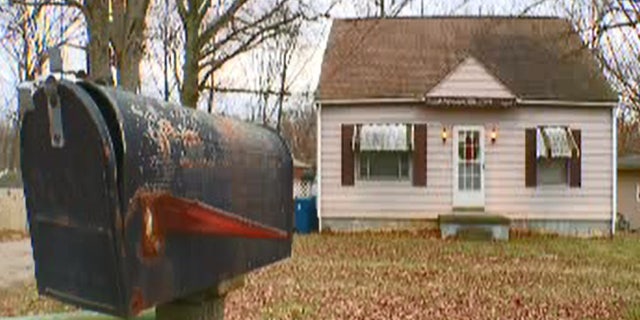 Berry said he had "no idea" what led up to the killing on June 13, and that Marcia was not being cooperative with police.
Investigators also recovered the suspected murder weapon, in addition to items that could have been used in the dismemberment -- such as an electric saw. Eubank had her first appearance in court on Monday, where a judge set her bond at $1 million, according to FOX8.
ARREST IN DECADES-OLD MURDER OF 14-YEAR-OLD CALIFORNIA GIRL
Family members and neighbors thought Howard Eubank was in Texas, because he would sometimes be gone for long periods due to his work as a truck driver, the Akron Beacon Journal reported.
Bill Channel, who lives across the street from the couple, told the newspaper Marcia was very quiet, and not too social.
"You would never, ever figure anything like that would be going on here," he said.