Ohio man detained at airport for trying to help ISIS, officials say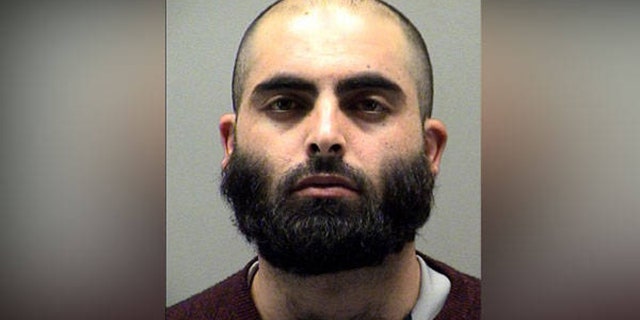 HEBRON, Ky. – A man from Dayton, Ohio was arrested at Cincinnati/Kentucky International Airport after attempting to fly to the Middle East to fight with the Islamic State.
FBI agents took Laith Waleed Alebbini, 26, into custody Wednesday afternoon almost immediately after he obtained his boarding pass for a flight to Chicago O'Hare. Alebbini admitted he intended to travel to Turkey and join the fight for ISIS, court records show.
Alebbini was arrested in January for unlawfully entering a Turkish embassy in Washington D.C., according to a 20-page affidavit filed in federal court. He said he wanted to speak with the Turkish ambassador about conflict in the Middle East.
The charges were dropped. During an interview with federal agents shortly after the incident, Alebbini criticized the embassy's security for being lax saying, "If I had a bomb on me, I swear to God, three embassies would have gone down."
While being interviewed by authorities, Alebbini admitted to supporting ISIS's desire for a united Middle East, but disagreed with their violent tactics, according to the affidavit. He also told agents he read ISIS magazines and posted ISIS propaganda on his Facebook page before it was taken down.
Court documents show Alebbini allegedly watches ISIS videos "all the time" and that the he believed the right place to be, from a religious point of view, was with the Islamic State. Authorities say Alebbini destroyed anti-ISIS literature that was being handed out at a mosque.
The FBI let Alebbini go and continued to surveil him via a paid informant that met with Alebbini on the regular basis.