Oh, deer: Did Indiana cop give gun to stranger to put injured animal out of misery?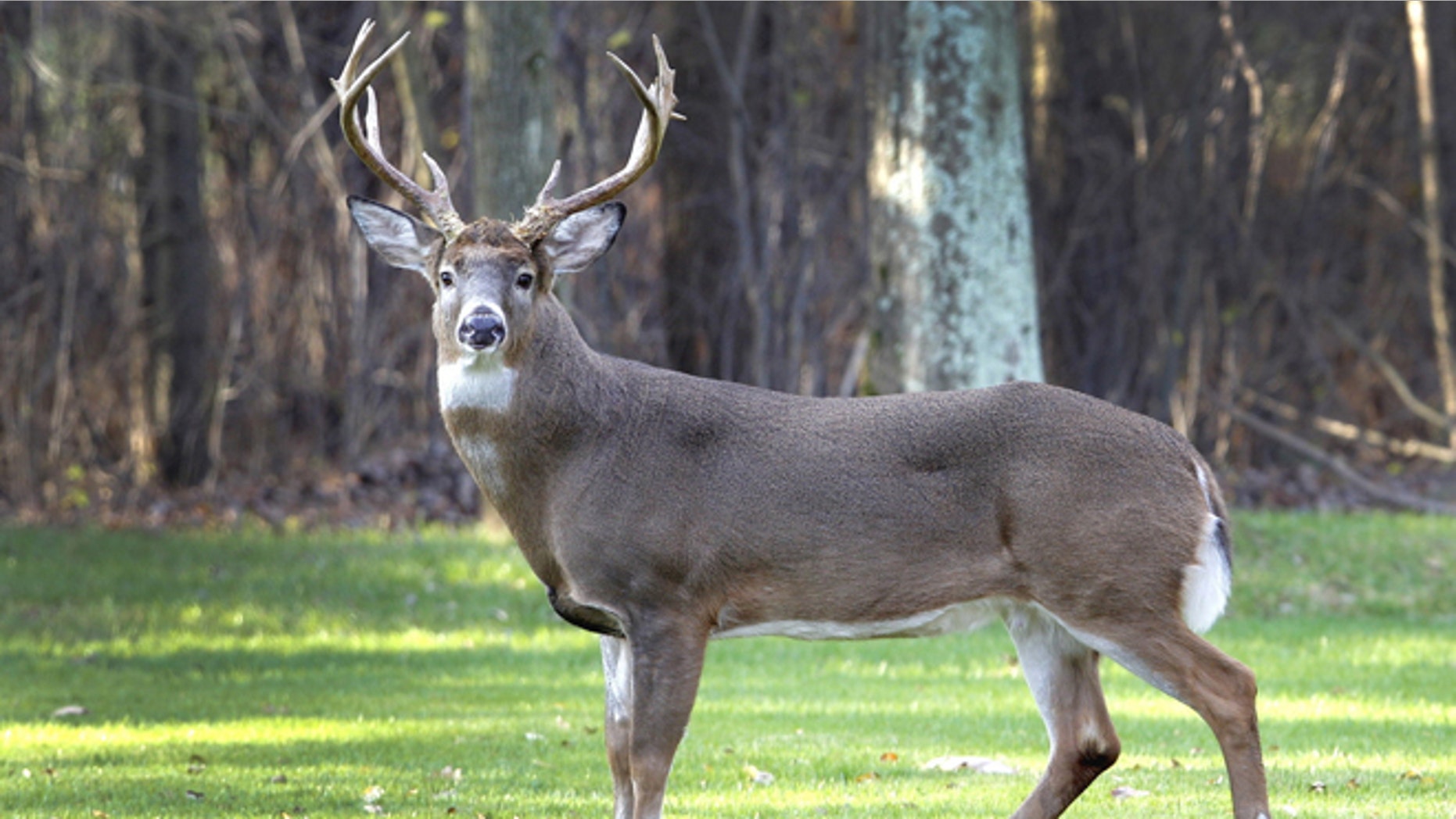 An Indiana police officer is in hot water after he allegedly handed his gun to a stranger because he didn't have it in him to put a badly injured young deer out of its misery.
The incident occurred Saturday in the front of Jerry Anderson's home in Richmond, according to the Indianapolis Star. Anderson said a young driver struck the deer during an accident on Chester Boulevard, leaving it severely injured. A crowd gathered at the scene, and the police officer, who was not named, responded.
Anderson said he went inside his home to get his own pistol to euthanize the deer, but was surprised to find someone else preparing to shoot the animal — with the police officer's gun.
"I went inside to get my gun, and when I came out, my wife told me that [the officer] said he couldn't do it," Anderson said. "She said he had tears in his eyes, and he handed his gun to a stranger — his loaded gun."
Anderson said one man on the scene said he had a gun permit in Ohio, but didn't have it in his possession.
"… And [the officer] gave his weapon to (the man) to shoot the deer," Anderson continued. "You should never hand your weapon to a person in a crowd."
Anderson said he was surprised the officer didn't disperse the crowd prior to the shooting. Police officials acknowledged that a deer was struck and later killed on Saturday, but did not provide any additional details.
Richmond Police Department Maj. Kevin Wampler said the incident is being investigated and that the unidentified officer would face disciplinary action if the allegations are true. The alleged act is not a criminal violation, Wampler said.