Officials ID man lit house on fire, then hid and waited to ambush police, killing 1 deputy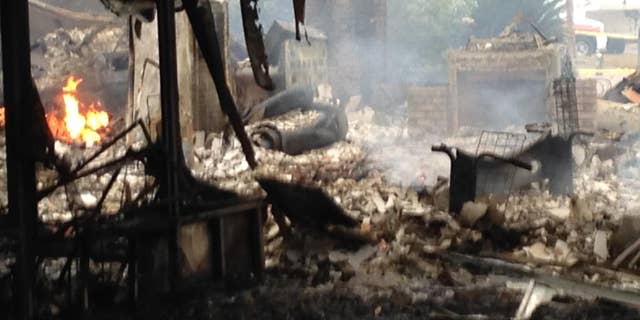 NEWYou can now listen to Fox News articles!
TALLAHASSEE, Fla. – Officials have identified the man who was fatally shot after he set fire to his house and then waited for authorities so he could ambush them.
The Leon County Sheriff's Office said Sunday at a press conference that the man was Tallahassee resident Curtis Wade Holley. They described him as being "anti-government." State records say he was 53.
When a sheriff's deputy showed up Saturday morning, authorities say Holley shot him from behind. Wade took the deputy's gun and tried to get other weapons from his car. But they were locked down, officials said. He then shot another deputy, wounding him.
Authorities say a Tallahassee police officer who lived nearby heard the shots, ran outside and fatally shot the gunman, who was hiding as other deputies and officers approached.