Off-duty, undercover Los Angeles officer shot at in suburban neighborhood; 1 suspect detained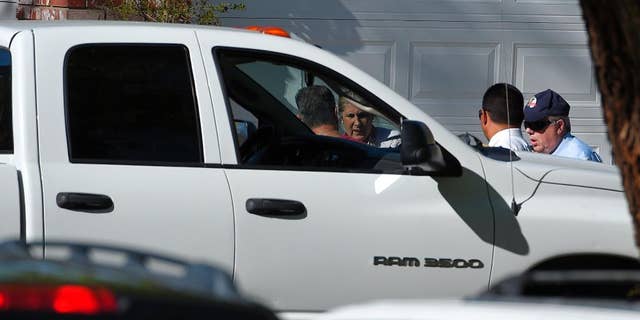 LOS ANGELES – Authorities have detained a man suspected of shooting at an off-duty Los Angeles police officer from a car before fleeing the scene at a suburban neighborhood in northern Los Angeles county.
Det. Meghan Aguilar, a spokeswoman for the LAPD, said the officer returned fire during Sunday's encounter in Santa Clarita. No injuries were reported.
The officer's white pickup truck showed damage, but Aguilar didn't know whether he was in his vehicle at the time of the shooting.
Los Angeles County Sheriff's investigators were looking into the circumstances that led to the shooting. A statement from the sheriff's department said the suspect was cooperating with investigators.
Aguilar said the officer is a 25-year veteran of the department who does undercover work, but that he was off-duty when the shooting occurred.