Off-duty deputy jumps into lake to save toddler, great-grandmother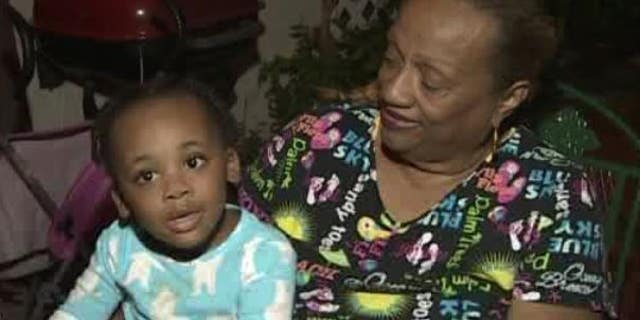 A Broward Sheriff's Office deputy rescued a toddler and her great-grandmother from a Florida lake near his North Lauderdale home, Tuesday morning.
Deputy Vincent Graham was sitting at his home, before his shift started, when he heard screams for help. The 45-year-old deputy rushed outside and saw an elderly woman struggling to keep a toddler afloat in a nearby lake.
AFTER NO FRIENDS SHOW UP TO BOY'S BIRTHDAY PARTY, POLICE COME TO THE RESCUE
The ordeal started when 2-year-old Miley McCrary was watching cartoons with her great-grandmother, 72-year-old Jaqueline Agard.
"When the cat and dog ran across the yard, they went over near garbage cans," Agard said, "Miley jumped out of the chair to make them come back."
Miley ran after the pets and right into a neighborhood lake.
"I wasn't able to catch her; she ran right in to the lake. She got in there and started floating around," Agard said. "Got in to the lake. I was screaming for help. I tried to grab her. I don't know how to swim."
Nearby neighbors heard Agard screaming. Alexander Mullings, who lives nearby, was the first to get over to the lake.
CAUGHT ON VIDEO: OFFICER WRESTLES MAN WHO SPEEDS OFF IN POLICE CRUISER
"My voice is hoarse. I was screaming, 'Ahhhhhh!'" Mullings said, "and nobody came. I was shouting, shouting!"
Mullings is recovering from a recent stroke, so he couldn't jump in.
That's when Patricia Graham heard the screams and got her husband to help.
"I was in my house, and I heard my neighbor screaming," Patricia said.
"By the time I got there, they both were under," Vincent said. "Her eyes rolled in back of her head. Grabbed her first, handed her up, piled great-grandmother up to bank."