Oakland's incoming police chief to receive historic salary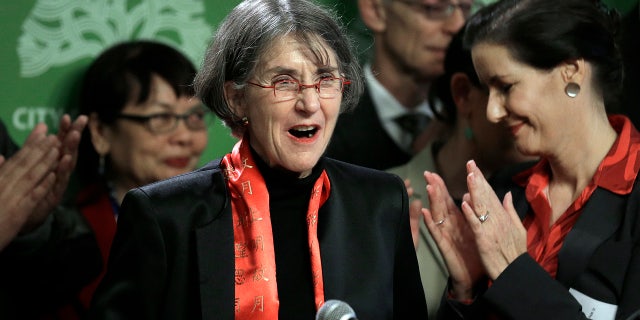 The incoming police chief in Oakland will reportedly receive the largest base pay in the city's history.
Incoming Chief Anne Kirkpatrick will earn a base salary of nearly $270,000.
The SF Gate reported Wednesday that with total compensation and benefits her salary could reach $299,675. The paper also reported that the two and a half year deal was approved by the city council on Tuesday.
The city's former police chief had a base salary of $235,000 back in 2015, According to the East Bay Times.
"What I will tell you is that I am a leader," Kirkpatrick said at a previous news conference announcing her appointment, listing qualities Oakland wanted in its police chief.
"Those character traits are not gender-based. Those are leadership-based."
Kirkpatrick will be Oakland's first woman police chief. Kirkpatrick starts on February 27, according the SF Gate.
The number of woman who lead police departments are much lower in comparison to their male counterparts. Of the nation's 50 largest police departments, only five are led by women.
The Associated Press contributed to this report.