NY woman who claimed fiancé drowned in kayak mishap charged with murder
A New York woman who told police she watched her fiancé drown during a kayaking trip on the Hudson River 11 days ago has been charged with killing him.
Angelika Graswald claimed Vincent Viafore's death was an accident that occurred when their kayaks overturned in choppy waters April 19. But authorities said Thursday her story didn't add up, the New York Post reported.
"She made statements that implicated herself in the crime."
"Some inconsistencies in the accounts that she gave of those last minutes led investigators to be suspicious," State Police Maj. Patrick Regan said. "She made statements that implicated herself in the crime."
Regan stopped short of calling Graswald's allegedly incriminating comments a confession.
Viafore's body has not been found. Graswald, 35, has been charged with second-degree murder. She is being held without bail in the Orange County, N.Y., jail.
Graswald told police she and Viafore, 46, were kayaking when he disappeared in the river off Cornwall-On_Hudson, near West Point. He wasn't wearing a life vest, she told troopers. She called 911. A boater rescued her.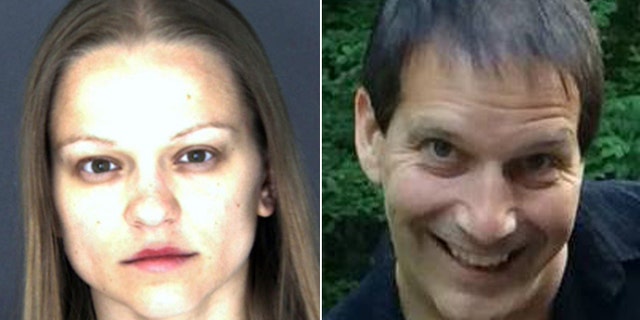 Police refused to reveal how Viafore died or the motive. The pair both lived in Poughkeepsie.
The Post said Graswald told a local TV station that she spoke to her fiance after a wave flipped his kayak, tossing him in the water.
"He said, 'I don't think I'm gonna make it,' and I said, 'What are you talking about? Of course, you are,'" she told the station.
Graswald said she was wearing a life vest.
The Post said the couple appeared to be happy in online postings.
A photo on Viafore's Facebook page showed them kissing in front of a sunset.
"The wedding's going to be in Europe on the Baltic Sea, but we plan to do a Hudson River cruise party," Viafore said in response to a comment about the photo.
After Viafore disappeared, the Latvian-born Graswald posted on Facebook photos of them together.
"Miracles ARE possible," she said, according to the Post. She added: "Please, no questions at this point. We're doing everything we can. We will find him."