Nikolas Cruz investigated after Snapchat cutting video, but not considered a threat, report shows
Florida school shooter Nikolas Cruz was investigated by social services and mental health professionals in 2016 after his disturbing Snapchat videos were uncovered — but the teen avoided hospitalization and was deemed not to be a threat to himself or others.
The apparent bad evaluation is just the latest in a series of missed warning signs, including at least two reports to the FBI referencing Cruz wanting to be a "school shooter," his expulsion from school, 36 calls to local police during a six-year span, complaints about killing or hurting animals and numerous concerns expressed by students and teachers at the high school he would later turn into a slaughtering ground.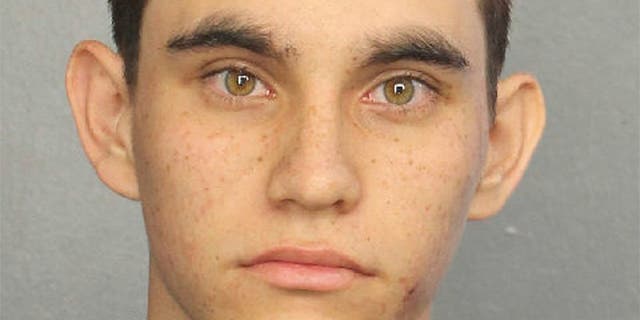 The Florida Department of Children and Families was alerted in September 2016 about Cruz's Snapchat videos, which showed him cutting both his arms. Investigators questioned Cruz and his adoptive mother, who said her son's behavior was due to a breakup with a girlfriend who cheated on him, according to the 2016 report, which was obtained by Fox News.
Less than two years before he gunned down 17 people at his former high school, Cruz was found to be low risk by the agency. Investigators felt he was unlikely to hurt himself or others because he had "services already in place," including receiving counseling from Henderson Behavioral Health. The investigator found the then 18-year-old's behavior was a risk to himself, but he had a "support" system in place.
FLORIDA SCHOOL SHOOTER NIKOLAS CRUZ WAS REPORTED TO FBI, COPS, SCHOOL -- BUT WARNING SIGNS MISSED
The report found Cruz suffered from ADHD, depression and autism and was taking medication and receiving counseling. He told people he wanted to buy a gun and had Nazi symbols and a racial slur on his book bag.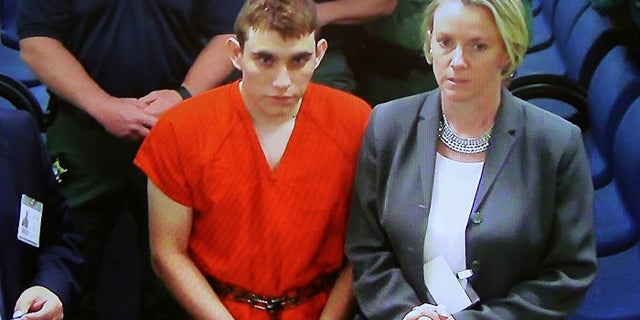 When the staff at Cruz's school called Henderson Behavioral Health after learning about the Snapchat cutting video, "Henderson's Mobile crisis unit…determined that he was not at risk to harm himself or others."
The mental health clinician at Henderson Behavioral Health also visited Cruz's home and found Cruz wasn't enough of a threat to be hospitalized under Florida's Baker Act — a law that allows the state to admit people to the hospital for several days if they are found to be a threat. The clinician had Cruz sign a safety contract.
If Cruz was involuntarily admitted into a hospital, Florida state law would have barred him from buying a gun, the New York Times reported. And despite the clinician's low-risk evaluation, a school counselor was still concerned about Cruz, his depression and desire to purchase a firearm.
"She stated that the concern she and other [school] staff had was to ensure that the assessment of Henderson was not premature," according to the report.
NIKOLAS CRUZ SHOWED NO WARNING SIGNS BEFORE FLORIDA SCHOOL SHOOTING, SAY COUPLE WHO TOOK HIM IN
The agency closed the case in November 2016, two months after the start of the probe. But there was still other concerning behavior in the months after the investigation closed and leading up to the last week's deadly shooting in Parkland. The FBI also admitted last week it had not acted on a tip made Jan. 5 that Cruz wanted to "kill people" and the tipster feared the "potential of him conducting a school shooting."
In the time between the agency investigation closing and Cruz's deadly spree at Marjory Stoneman Douglas High School, his adoptive mother died and he was expelled from the school. James and Kimberly Snead, who took in the 19-year-old after his mother's death, said they never saw the violent side of Cruz -- but they said they did recognize he was depressed.
"We had this monster living under our roof and we didn't know," Kimberly Snead, 49, said. "We didn't see this side of him."
Cruz admitted to authorities he carried out the deadly shooting. He's been charged with 17 counts of premeditated murder.