Nikolas Cruz indicted on 17 counts of murder, jail records reveal odd behavior in days after Florida massacre
Florida school shooter Nikolas Cruz, whose jail records show was unapologetic and behaved oddly in the days following the massacre, was formally charged Wednesday with 17 counts each of premeditated murder and attempted murder.
The Broward County grand jury announced on Wednesday the 34-count indictment for Cruz, who police say opened fire inside Marjory Stoneman Douglas High School, killing 17 people. The attempted murder charges were for the 17 other people injured in the mass shooting on Valentine's Day.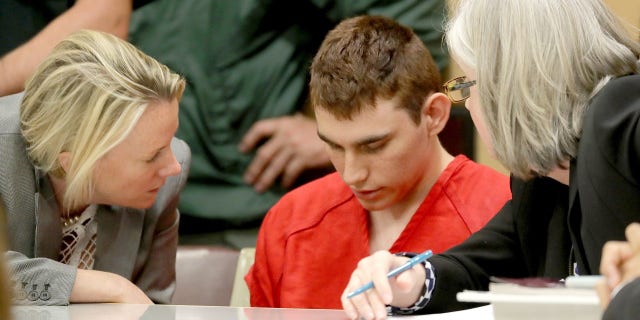 Fox News earlier obtained jail records released by the Broward Sheriff's Office that detailed officers' observation of Cruz in solitary confinement. The observations, taken between Feb. 17 and Feb. 24, illustrated the 19-year-old's seemingly odd behavior in the days after the shooting.
In an entry on Feb. 17 — three days after the Parkland massacre — Cruz was noted as relaxed, cooperative, "logical and coherent" with normal speech, jail records showed. The reports for the following days showed roughly the same details. At times, Cruz is observed "lying on his back staring at the ceiling" and avoiding eye contact. Cruz appeared "restless" and in "deep thought" other times.
NIKOLAS CRUZ INVESTIGATED AFTER SNAPCHAT CUTTING VIDEO, BUT NOT CONSIDERED A THREAT, REPORT SHOWS
The accused gunman has been visited by his attorney, his brother, and Rocxanne Dechamps, the woman with whom Cruz was believed to have first lived with after his mother died.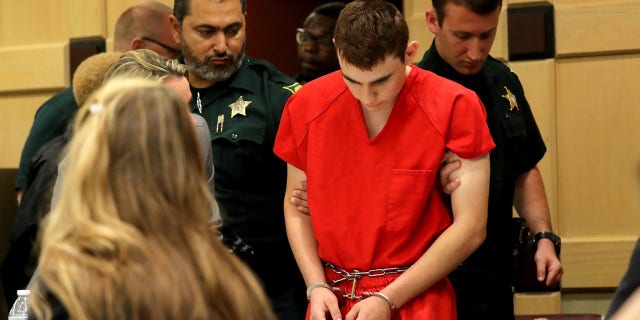 Cruz's brother, Zachary, visited on Feb. 22, and again on Feb. 24. Dechamps, a family friend of the Cruz's, also visited on Feb. 24.
During a visit from his attorney six days after the deadly shooting, Cruz "appeared to break out in laughter both during and immediately following his professional visit." Though he appeared engaged with the attorney, Cruz responded in a "calm and slow" manner when speaking to a doctor and nurse, records show.
On Feb. 24, the last entry of the records, Cruz requested a Bible. He doesn't sleep at night, according to the records, and instead "twists and turns in bunk." He "stares at wall in deep thought, eyes closed, appears to be resting [but] not asleep."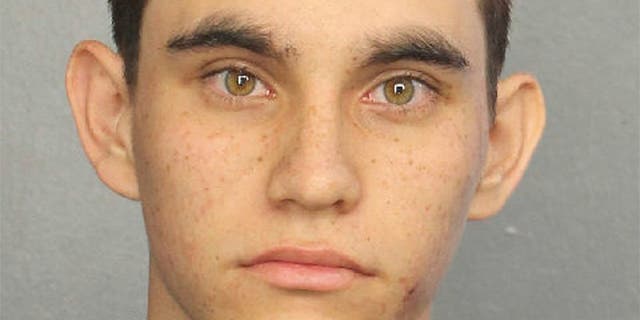 The 19-year-old isn't allowed to interact with inmates "for his safety."
ALLEGED FLORIDA SCHOOL SHOOTER NIKOLAS CRUZ WAS REPORTED TO FBI, COPS, SCHOOL -- BUT WARNING SIGNS MISSED
The jail records come weeks after details of Cruz's troubled past were released. Cruz was investigated by social services and mental health professionals in 2016 after disturbing Snapchat videos belonging to him were uncovered — but the teen avoided hospitalization and was deemed not to be a threat to himself or others.
James and Kimberly Snead, the couple who took in Cruz after his mother's death, testified before a grand jury on Wednesday.
Grand jurors heard testimony from witnesses before issuing the formal indictment against Cruz.
"I'll simply tell you that they were very cooperative. The grand jurors asked some very insightful questions and they answered them to the best of their ability," the Snead family's attorney, Jim Lewis, told reporters after the couple testified. "They still don't know what happened, why this happened. They still don't have any answers. They feel very badly for everybody."
"They tried to do the right thing. They tried to provide a home to this young man who lost his mother and didn't have a home and nobody saw this coming. Nobody could predict this."
Broward County grand jury announced the 17 counts of premeditated murder charges were for the deaths of Alyssa Alhadeff, Martin Duque-Anquiano, Scott Biegel, Nicholas Dworet, Aaron Feis, Jaime Guttenberg, Christopher Hixon, Luke Hoyer, Cara Loughran, Gina Mantalto, Joaquin Oliver-Padauy, Alaina Petty, Meadow Pollack, Helena Ramsay, Alexander Schachter, Carmen Schentrup and Peter Wang.
The Associated Press contributed to this report.