Newspaper Guild Calls on Unpaid Writers to Boycott Huffington Post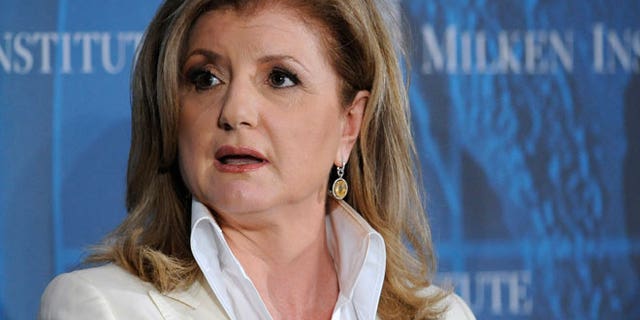 The national Newspaper Guild has upped the ante in a strike against the Huffington Post, calling on all unpaid writers to stop contributions to the website.
The 26,000-member union of media workers asked all unpaid contributors on Wednesday to withhold their work in support of a strike launched earlier this year by the art publication Visual Arts Source, whose writers had previously contributed free content to the Post.
"Join us in shining a light on the unprofessional and unethical practices of this company," the Guild wrote in a press release. "Just as we would ask writers to stand fast and not cross a physical picket line, we ask that they honor this electronic picket line."
The call comes in response to the Huffington Post's "refusal to compensate its thousands of writers in the wake of its $315 million merger with AOL," the Guild wrote, and its refusal to acknowledge requests to meet with Guild officials "to discuss ways the Huffington Post might demonstrate its commitment to quality journalism."
"What we're trying to do is get a dialogue going with the Huffington Post," Newspaper Guild Administrative Director Tim Schick told FoxNews.com. "They obviously have a large following, but we're at a time when the standards of the industry, as far as pay and benefits, are going down and we think that because of Arianna Huffington's stated positions on what's good for middle class Americans that she should be open to discussing how to maintain the standard of living for people who write for a living."
Huffington Post spokesman Mario Ruiz said the Post agrees media professionals should receive fair compensation, and awards that to its 160 full-time editors and reporters, but also makes a distinction between those staffers and its group of bloggers – "most of whom are not professional writers."
"People blog on HuffPost for free for the same reason they go on cable TV shows every night for free: because they are passionate about their ideas, want them to be heard by the largest possible audience, and understand the value that that kind of visibility can bring," Ruiz told FoxNews.com in an email.
"There's no commitment; they can post as frequently or infrequently as they would like to. The Huffington Post makes no claim of ownership over their posts, and they can cross-post on other sites, including their own," he added.
But Schick said just as the Post makes distinctions between its staffer and bloggers, it should make distinctions within the blogging community as well.
"It's one thing to be writing letters to the editor. No one expects to be compensated for that. But when the same people are being continuously run, obviously the Post sees value in that and that's the type of work people should be compensated for," Schick told FoxNews.com.
Ruiz said most bloggers don't appear to have a problem with the current arrangement. "Indeed, we are inundated with requests from people who want to blog. The proof is in the pudding: people are looking to join the party, not go home early."
The Newspaper Guild says those bloggers should stop contributing until a pay schedule is proposed for all contributing writers and steps are initiated to implement it and until paid promotional material is no longer posted alongside editorial content.
"This is about supporting the quality and integrity of a vehicle for progressive expression, to actually help Huffington Post succeed, but on the right terms."
Schick said as of Friday afternoon, the Huffington Post had not yet responded to the Guild's demands or meeting requests.