New Orleans police seek woman seen poking pedestrians with sharp object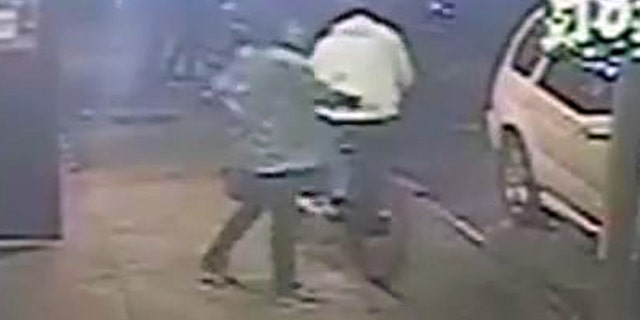 NEWYou can now listen to Fox News articles!
New Orleans police said Tuesday that they are searching for a woman captured on surveillance cameras walking through the French Quarter and poking random pedestrians with a sharp object, Fox8Live.com reported.
As the woman walked down Decatur Street shortly before 9 p.m. Sunday, she was mumbling to herself and stabbed at least two men, New Orleans police told the station. The victims, 28 and 62 years old, suffered minor lacerations.
The woman is described as approximately 5 feet, 6 inches tall and in her 30s with brown hair. She was wearing a camouflage jacket, the station reported.