New Mexico college professor still teaching, despite leading siege on mayor's office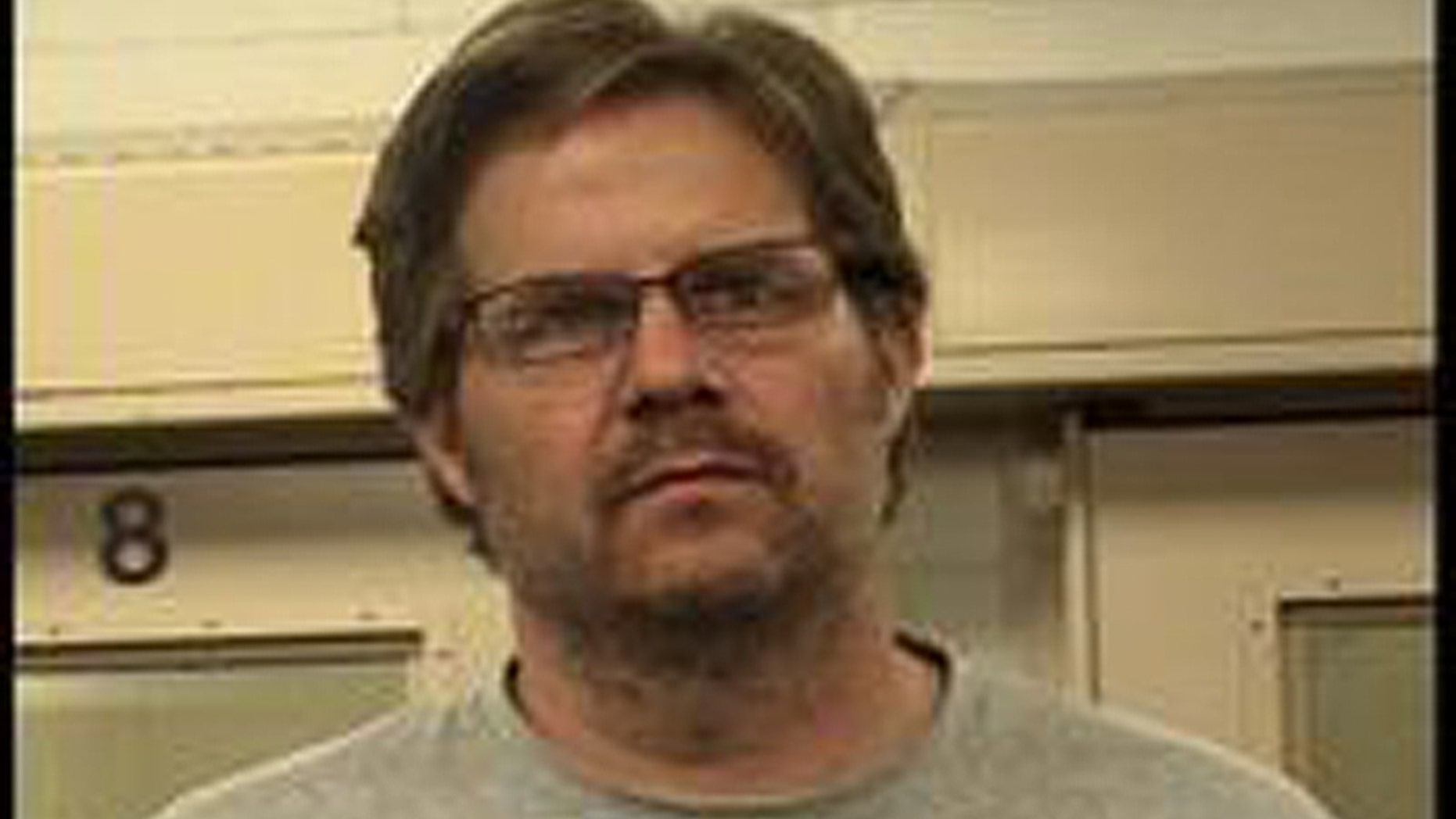 ALBUQUERQUE, N.M. – A University of New Mexico professor who led a brief siege of the Albuquerque mayor's office and was charged with battery on a police officer during the Monday incident is still on the faculty, the school said.
Prof. David Correia, director of the school's undergraduate program in American Studies, led more than 20 protesters who stormed the office of Albuquerque Mayor Richard Berry over the city police's use of deadly force, which was the subject of a federal Department of Justice probe. While police moved in, Correia, 45, was also arrested and charged with felony battery on a police officer for allegedly shoving a member of the mayor's security detail during the incident. Berry was not present at the time.
"Thirteen of them were charged with criminal trespass, unlawful assembly and interfering with a public official or staff," police spokeswoman Janet Blair said.
Some protesters claimed Correia had his arms by his side and attempted to walk past the guard, who then bumped him against a wall. Correia told reporters he would plead not guilty to the charge.
"I didn't do what they are charging me with," he said.
Police in the city of 550,000 have fatally shot 25 people since 2010. A video surfaced in March showing police shooting James Boyd, a mentally ill homeless man, and last month activists took over a council meeting and attempted a symbolic citizens' arrest of the police chief.
"We're going to be in this administration's face until we feel safe in our city," one protester, Ken Ellis, told the British newspaper The Guardian. "This community is in fear of its police." Ellis' 25-year-old son was shot dead by police in 2010.
Correia has frequently lectured on alleged police brutality. In a May 15 lecture, he appeared to urge students to take action.
"We can decide finally to confront this history head-on, we're not going to flinch anymore," he said. "We're going to decide to make changes that force us to do things we don't want to do and have never done before."
Correia has continually blasted Albuquerque for a litany of perceived social ills, including police brutality, racism, poverty and mental illness. In April the U.S. Justice Department slammed the Albuquerque Police Department in a 46-page report for engaging in what federal civil rights investigators call a pattern of excessive force. Between 2009 and 2012, there were 20 officer-involved fatal shootings, one of the highest rates in the country.
But even after being charged in Monday's incident, Correia is still employed by taxpayers.
Karen McDaniel Wentworh, spokeswoman, University of New Mexico, would not comment on Correia's current or future employment status.
"As of now he is still scheduled to teach classes," said school spokeswoman Karen McDaniel Wentworth. "The University of New Mexico emphasizes that Correia's actions, statements and opinions are his own as a private citizen, and do not reflect any official views of the University or its Board of Regents."
But the school may not be done probing the incident, according to University President Bob Frank.
"While we respect all individual's legal rights, including the expression of their political beliefs, UNM in no way condones illegal actions," said Frank. "Faculty are expected to uphold the highest standards, and we will monitor this incident in that light."