New Jersey school bus flips on its side in highway crash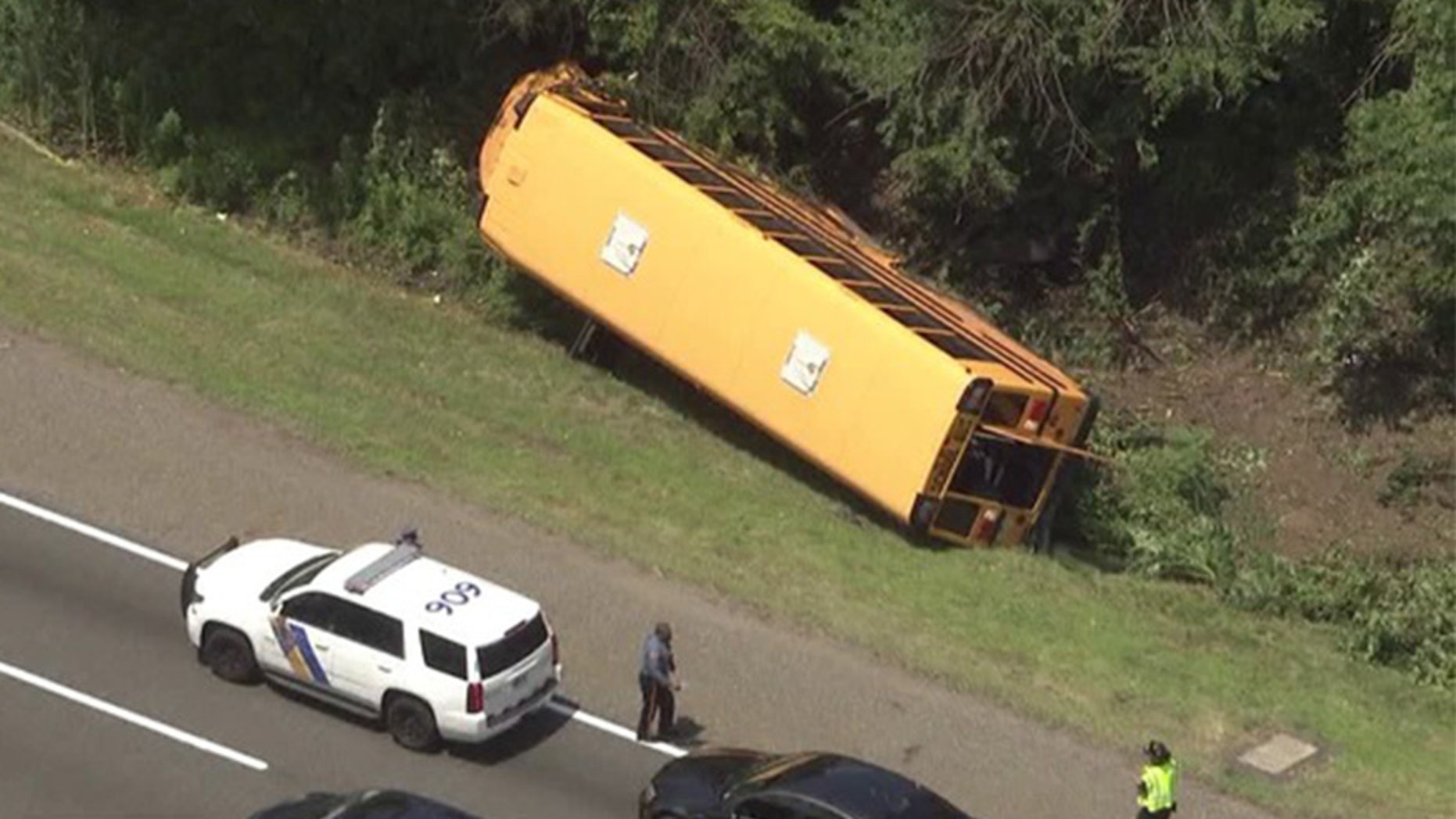 A school bus traveling outside of Philadelphia veered off the New Jersey Turnpike Friday afternoon, injuring more than a dozen passengers.
New Jersey State Police told FOX29 there were no serious injuries due to the Cherry Hill crash – which left the bus on its side with its emergency lights flashing.
It was not immediately clear what caused the accident. Aerial footage captured by ABC 6 showed children in green shirts standing on the side of the road talking to first responders. The station reported that 16 people were on board.