New Jersey firefighters save dog stranded on apartment ledge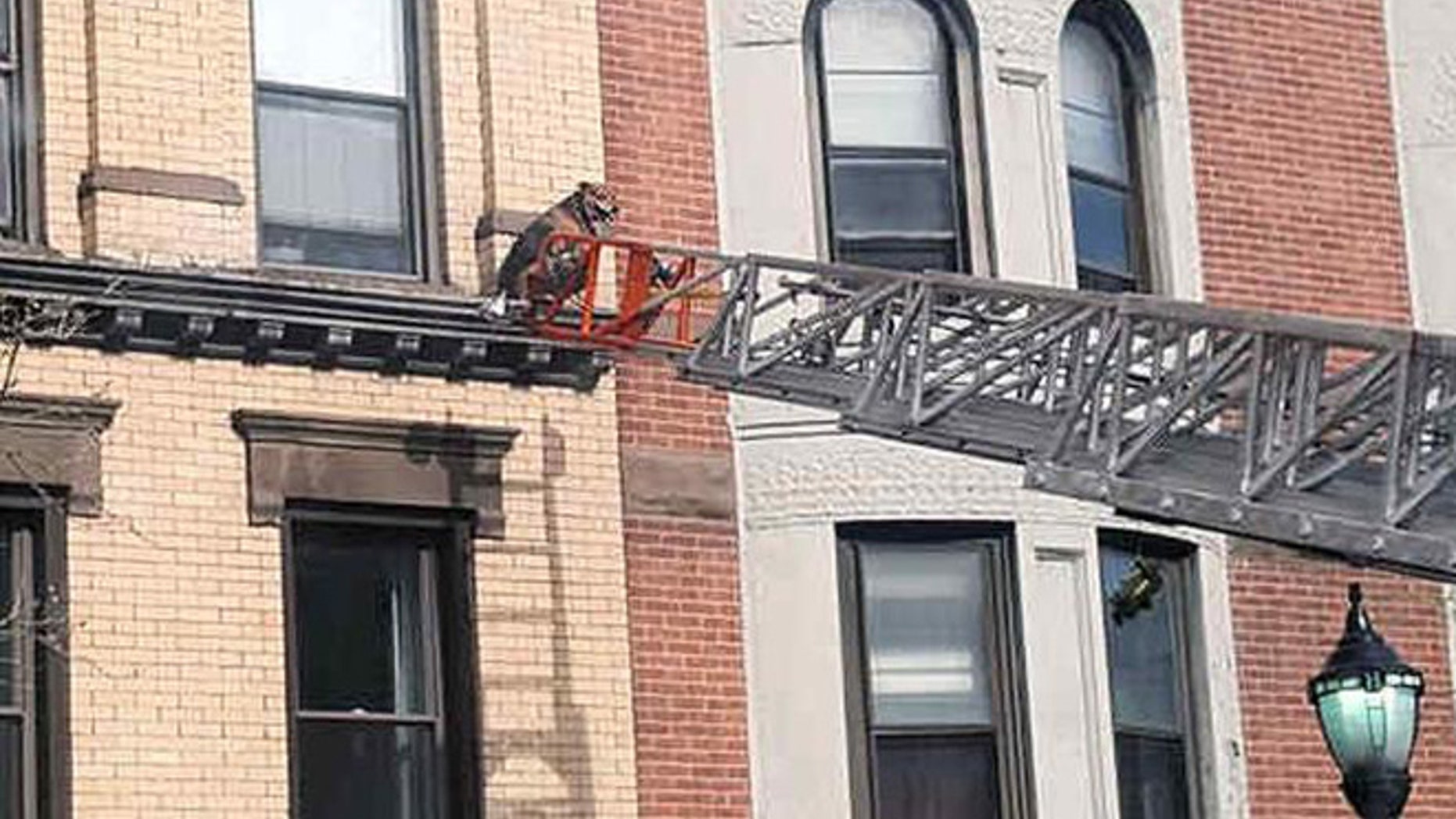 Firefighters in New Jersey rescued a dog stuck on the ledge of an apartment building Tuesday after the dog managed to break through the screen and wander out the window.
The pet, named Skipper, looked happy to get a little help.
NJ.com reported the dog did not pose a threat to the firefighters in Hoboken. The rescuers approached the situation in a similar way that they would approach a human rescue.
"And they don't distinguish between cats and dogs, either," Juan Melli, a fire department spokesman, joked to the website.