New Hampshire measure would allow minors on beer labels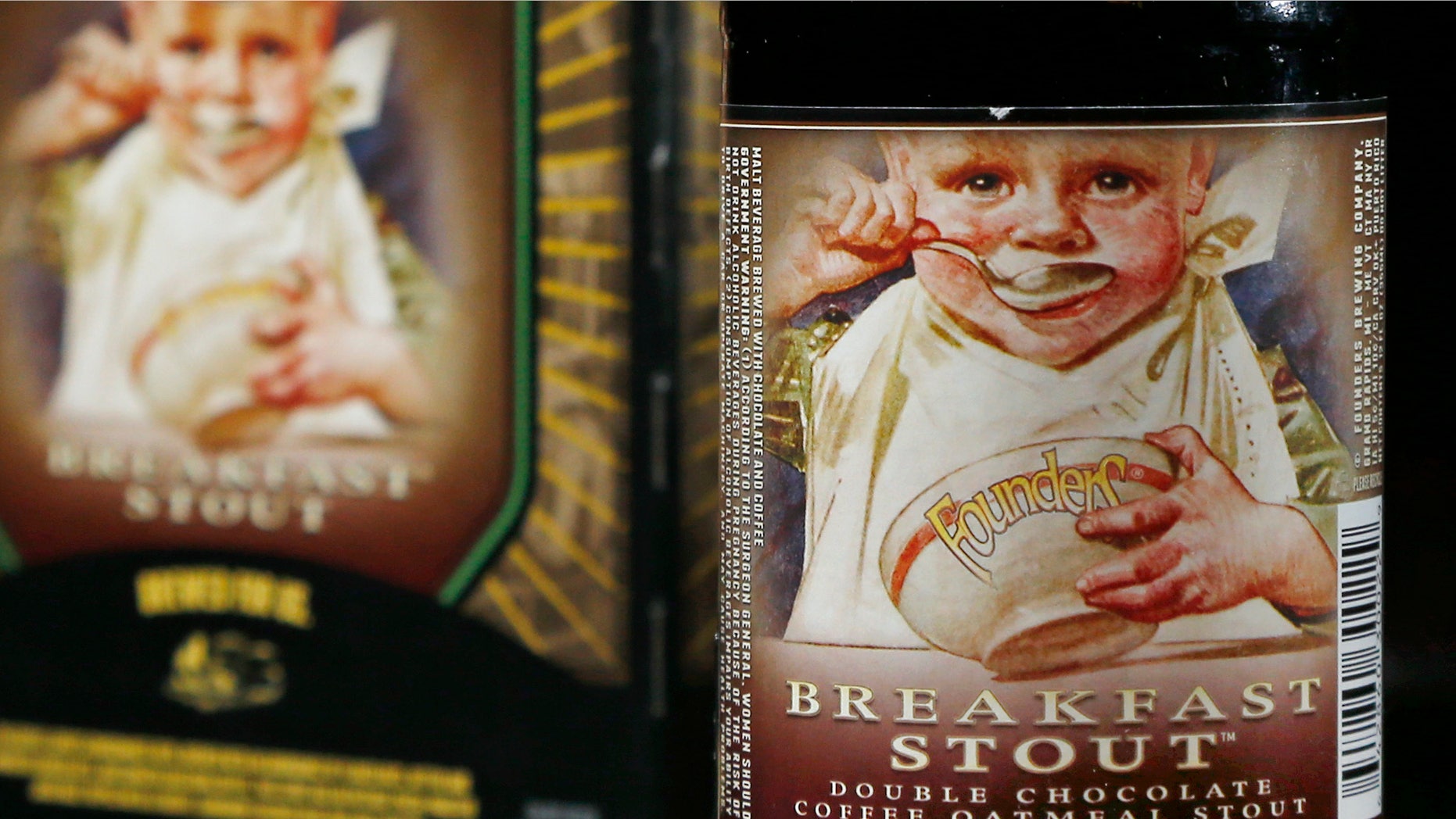 In New Hampshire, it is illegal for brewing companies to sell its ales, stouts, porters and lagers with an image of a minor on a label.
However, one lawmaker is going to work to change that law.
New legislation proposed in the Granite State would make it legal for breweries like Founders Brewery Co. in Grand Rapids, Michigan, to sell a beer with a minor on the label. The brewing company makes a bottle of Breakfast Stout that features a baby plastered around the bottle.
State Rep. Keith Murphy is sponsoring the measure. The law would allow kids to be featured on alcoholic beverage packaging as long as the state's Liquor Commission determines the picture is not enticing minors to drink alcohol illegally.
Murphy is the owner of Murphy's Taproom in Manchester and says that the Breakfast Stout is his favorite. Murphy can sample it from his tap, but not from a four-pack because the tap handle does show a minor.
Think of it this way: Under the law, the Founders baby is being equated to Joe Camel, the controversial cartoon cigarette pitchman that was ultimately outlawed after critics said it was a blatant attempt to recruit young smokers.
Murphy says it's misguided to suggest a chubby baby eating breakfast would lure an underage drinker to a specialty beer that sells for a comparatively pricey $12 for four, 12-ounce bottles.
"It's obviously not meant to appeal to minors," he said. "It's a breakfast stout. It's a very heavy beer, like a bowl of porridge."
The federal government and most states already prohibit alcohol labeling and advertising that targets minors.
"The bottom line is they're very hard to enforce," he said. "The best way to deal with (underage drinking) is to limit their exposure and not try to play with their content."
James Wilson, director of enforcement and licensing for the New Hampshire Liquor Commission, said the commission opposes the legislation.
"The current language offers the commission a bright line standard to make those determinations," he said.
The Associated Press contributed to this report