NC fire department loses funds over Confederate flag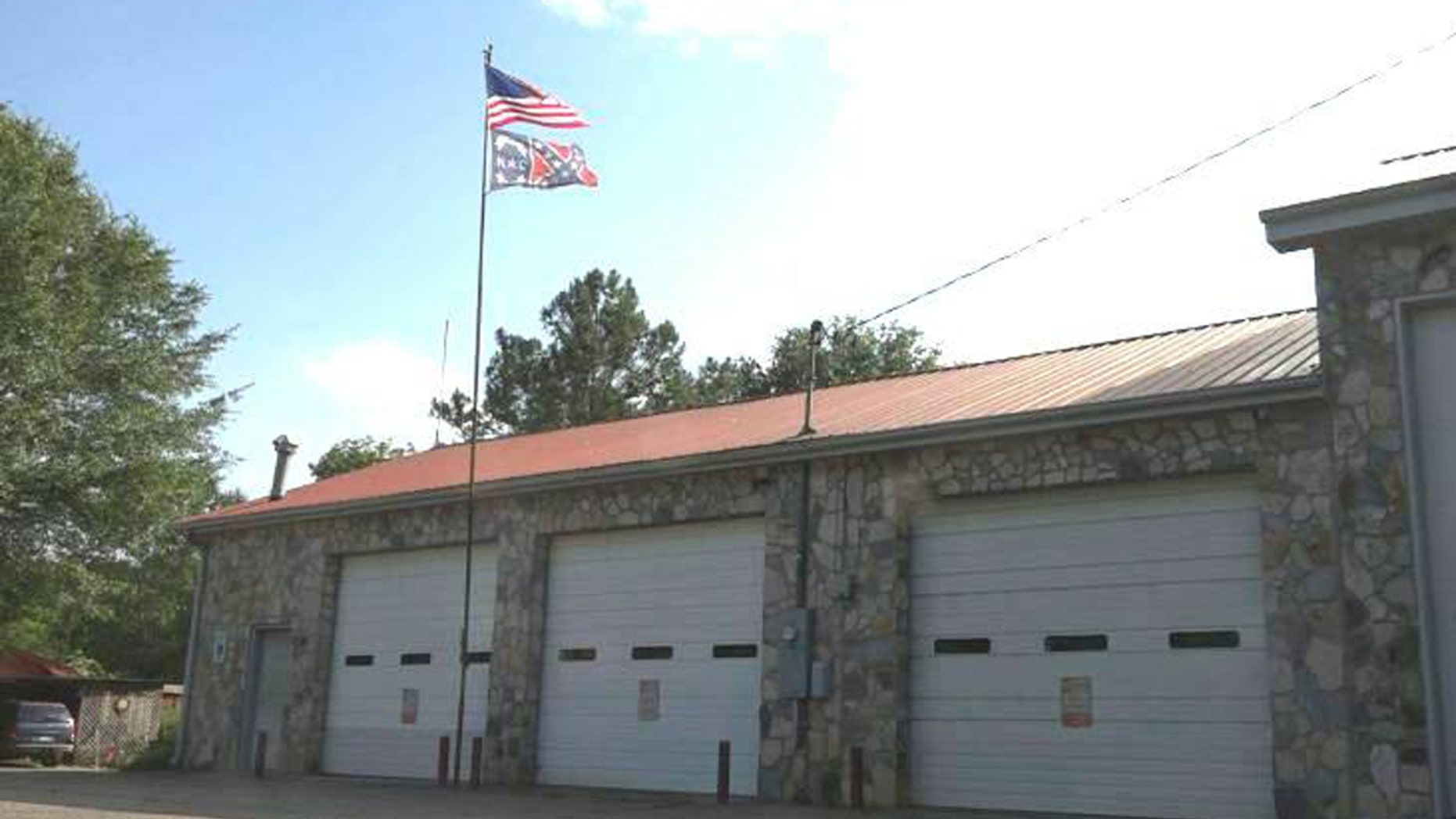 A fire department in North Carolina stands to lose at least $19,000 because of its refusal to remove a Confederate flag from its property.
The Uwharrie Volunteer Fire Department has been flying the Confederate flag in front of the fire station for years. Firefighters say it represents history and heritage, not racism.
"The flag is not hurting a thing," Lee Hudson, with the Uwharrie Volunteer Fire Department, told WFMY. "We are not a racist department. We are not in any way. Members or the department as a whole."
Montgomery County Commissioners, however, disagree.
"The Board of Commissioners stated their position, that they did think the flag was inappropriate and requested for the fire department to take it down," Montgomery County Manager Matthew Woodard told WFMY.
The Board of Commissioners sent firefighters a letter last week saying that they will withhold funding for the department until it takes down the flag.
The Charlotte Observer reports the Uwharrie Volunteer Fire Department gets $19,000 a year from Montgomery County, plus $400,000 annually for fire trucks. The department was organized as a non-profit corporation in 1983.
Firefighters said they do not plan on removing the Confederate flag any time soon.
"We would love to work with the county and for them to support us," said Hudson. "But, we're not going to move on the issue of taking down the flag."
The Associated Press contributed to this report.