Navy to Kick Out 64 Sailors for Drug Use From Fleet That Buried Bin Laden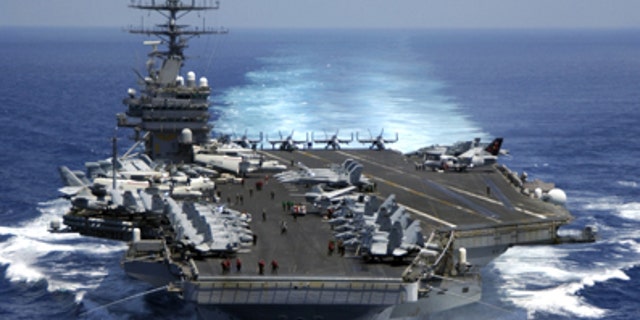 SAN DIEGO – Sixty-four sailors from the San Diego-based U.S. Third Fleet will be kicked out of the Navy for drug use, mostly involving a synthetic drug that mimics marijuana, military officials said Thursday.
Capt. Greg Hicks of the Third Fleet said the sailors worked aboard the USS San Francisco, the floating dry dock Arco, and the USS Carl Vinson, the aircraft carrier that buried Usama bin Laden at sea. He said the Navy is still investigating and does not know if the accused members of the Vinson crew were aboard or using drugs when it was on its mission in the Middle East at the time.
Hicks said all 64 will be separated from the Navy but he did not know when that would happen.
Most of the sailors were caught using the designer drug known as Spice, and 49 were found to be selling it, the Navy said. Six sailors admitted to also using cocaine and one was found to be using methamphetamines, the Navy said.
"The Navy's policy on drug abuse is simple and clear — zero tolerance," said Vice Admiral Gerald R. Beaman, commander of the Third Fleet. "Drug abuse puts lives and missions at risk and undercuts unit readiness and morale."
Forty-nine sailors from the USS Carl Vinson were involved in an alleged ring that included two distributors, one middle man and 46 users of Spice, the Navy said. Of those, eight have been administratively separated for prior drug use detected by urine tests and three have been separated for other reasons.
The Navy said it continues to investigate the distributors and middle man for possible legal action.
The Navy has banned the use of fake pot.
Spice has also been the target of lawmakers and law enforcement around the country. At least 15 states have moved to regulate or ban one or more of the chemicals used to make it, as have some European countries.