Mystery surrounds disappearance of elderly fugitive wanted in daughter-in-law's murder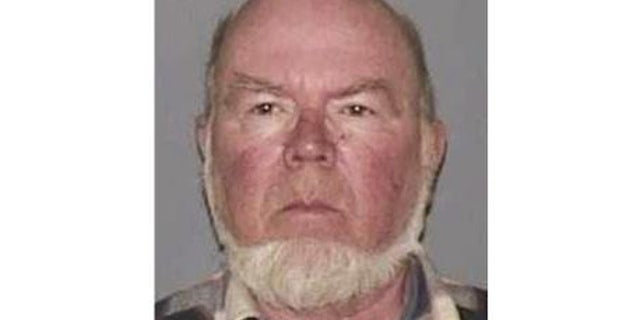 NEWYou can now listen to Fox News articles!
It was an early autumn morning when 73-year-old Eugene Palmer gunned down his daughter-in-law outside her home and then calmly called relatives to admit what he'd done before slipping into the vast wilderness of New York's Harriman State Park.
Or did he?
Six months after the murder, the elderly fugitive and retired park ranger has not been found -- despite efforts by police in Haverstraw, N.Y., and the man's sons, John and Clarence Palmer, to locate him.
Authorities surmised early on that Palmer, who had a heart condition and diabetes, likely died from the elements within the 46,000-acre woodland filled with caves and abandoned root cellars that straddles Rockland and Orange counties. But Palmer's family claims police conducted a half-hearted search because they believed the retired park ranger was armed with a shotgun, according to the Journal News.
However, a shotgun recently found under leaves near Palmer's house suggests he might have fled unarmed, the newspaper reports. Family members told the paper that Palmer drove into the woods wearing his slippers, after leaving cash with his sister to pay his taxes.
Later searches by bloodhounds, foot patrols and helicopters turned up no trace of Palmer, and police produced no definitive evidence confirming he entered the park -- other than locating his green 1995 Dodge Ram on a trail about a half-mile from his home.
The Palmer sons claim their father snapped and killed his daughter-in-law, Tammy Palmer, in a fit of rage following a long, bitter domestic dispute. Tammy Palmer, who was married to John Palmer, was shot three times at about 7:40 a.m. on Sept. 24, minutes after putting the couple's two children on a school bus.
After the shooting, Palmer reportedly told his sister, Elaine Babcock, to "give [him] an hour to get away" before calling police to report the crime, according to local reports.
The Palmer family told the Journal News that they believe he died somewhere in the woods after suffering a diabetic coma.
"If the police didn't botch the hunt in the beginning, my father's remains would be where they belong," Clarence Palmer told the newspaper. "They were afraid of going into the woods; afraid of a man with a shotgun, supposedly. If he wanted to be found, he would have finished himself off here. He went into the woods. I think he fell into a diabetic coma."