Murder charges filed in 2015 Texas biker shootout
Three bikers were indicted on murder charges Wednesday stemming from the 2015 shooting outside a restaurant in Texas that left nine dead -- the deadliest biker shooting in U.S. history.
The indictment by McLennan County prosecutors marks the first murder charges in the Waco, Texas case and comes just eight days before the statute of limitations runs out. More than 20 other bikers were re-indicted on new charges, ranging from rioting to tampering with evidence.
The charges came a day after prosecutors dismissed more than 60 cases from the shooting at a Twin Peaks restaurant that left nine people dead and 20 injured.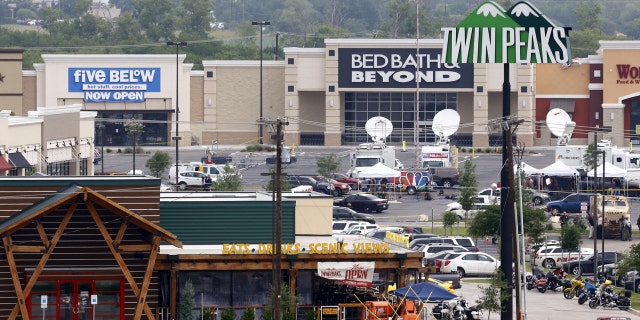 Investigators said the incident was sparked by rivalries between the Bandidos and Cossacks motorcycle clubs. Waco police officers monitoring the gathering also fired on the bikers, and nearly 200 ended up arrested after the melee.
TEXAS PROSECUTORS DROP DOZENS MORE CASES FROM WACO SHOOTING
According to Waco police incident reports reviewed by the Associated Press, Jeff Battey, a former Marine, and another Bandido charged with murder Wednesday, Ray Allen, were seen "triangulated" over Matthew Smith, a Cossack who died at the scene from gunshot wounds. The third Bandido member indicted Wednesday was Glenn Walker.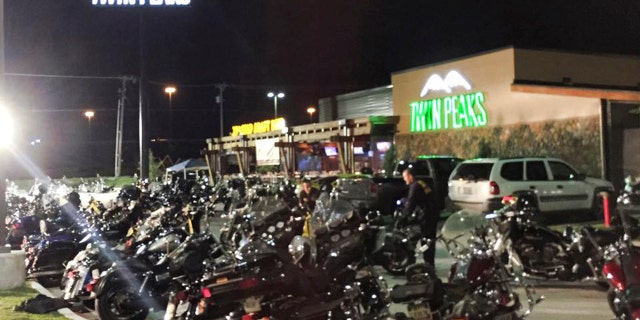 All the bikers arrested following the shooting were charged with engaging in organized criminal activity, a felony, but prosecutors have dropped 154 of those cases in the last four months, saying they wanted to focus on those who were "more culpable."
DOCUMENTS: POLICE DID LITTLE TO STOP WACO BIKER SHOWDOWN
Only one biker -- Jake Carrizal, a locomotive driver and the president of the Dallas chapter of the Bandidos -- has been tried. His trial ended in a hung jury and a mistrial last fall.
The county's district attorney said in a statement in February announcing the first round of disposed cases that information gleaned during Carrizal's trial was "invaluable" in his office's decision to narrow the focus of its investigation.
Late last year, evidence obtained by the AP showed that law enforcement had intelligence of impending violence at the showdown but did little to prevent the meeting from taking place.
A state police agent who also spoke to the Twin Peaks restaurant owner three days before the shootout did not report any request to cancel the event.
The Associated Press contributed to this report.