MS-13 member in Virginia pleads guilty to murder for hacking man to death with machete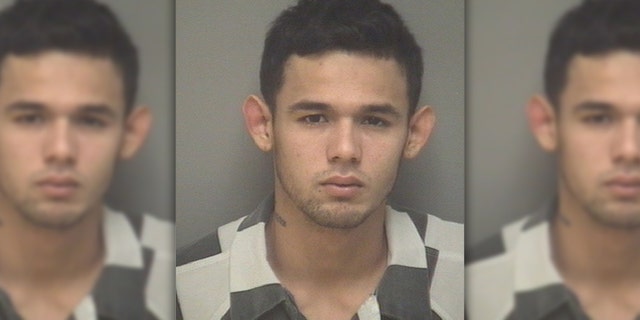 A Virginia MS-13 member charged with hacking to death a man who was killed for speaking ill of the notorious gang last year has pleaded guilty, according to reports.
Jose Luis Escobar-Umana, 23, pleaded guilty Thursday in Albemarle County Circuit Court to four crimes in the July 3, 2017, killing of Marvin Joel Rivera Guevera -- first degree murder, abduction, lynching and being a member of a criminal street gang, the Charlottesville Daily Progress reported.
Three other MS-13 gang members have pleaded guilty in the slaying, the paper reported.
Walter Antonio Argueta Amaya, 21, reportedly an illegal immigrant from El Salvador, pleaded guilty to the same four counts as Escobar-Umana.
Juan Carolos Argueta, 19, and Juan Carolos Zelaya, 19, have pleaded guilty to gang participation and lynching, according to the paper.
Guevera was attacked with a machete near a creek in Albemarle County, suffering more than 140 laceration wounds to his head, neck, body and limbs, the paper reported. The blows left him unrecognizable. He was identified through DNA.
Prosecutors say they believe Guevera was killed for speaking ill of the MS-13 gang, the Daily Progress reported. Escobar-Umana and the other three are the only defendants in the case.
The victim worked at a pizza shop where Argueta also worked.
Prosecutors said the sentencings have been scheduled for dates in November and December.