Mother confesses in disappearance of 6-year-old that shook Hawaii nearly 20 years ago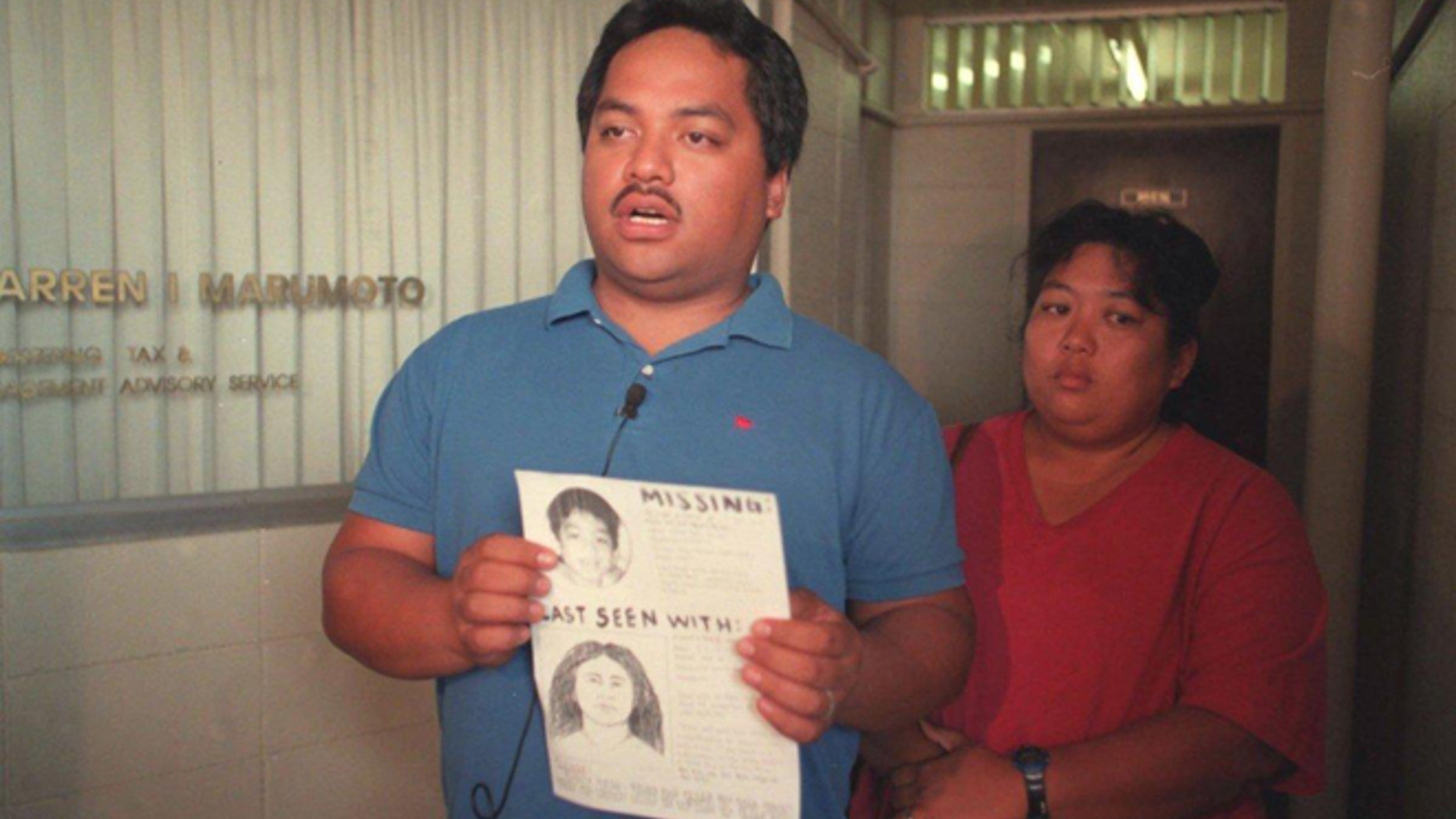 A missing child case that rocked Hawaii to its core 19 years ago now may be solved.
An adorable 6-year-old boy named Peter Kema Jr. – known better by his nicknames "Peter Boy" and "Pepe" – vanished without a trace in 1997 after having been sent to live, his parents claimed, with a friend.
But in state court on Dec. 1, Peter Boy's mother, Jaylin Kema, pleaded guilty to manslaughter, admitting, "I failed to protect my son."
"And what you did recklessly caused his death?" the judge asked.
"Yes," she answered.
Jaylin and her husband, Peter Kema Sr., let an infected wound in the child's arm go without medical treatment, she told the court. Prosecutors believe that, after enduring years of suffering from severe neglect and horrific mental and physical abuse, Peter Boy ultimately died of septic shock.
"Pepe's siblings would testify that Pepe had a hole in his arm the size of a quarter that was so deep that you could put your finger in it," Deputy Prosecutor Ricky Roy Damerville told the court. "The arm was swollen and red to the point he could not effectively use the arm and his fingers."
Hawaii County Prosecutor Mitch Roth formed a team to go back over cold cases, and officially reopened the Peter Boy case in 2014. On April 28, 2016, a grand jury on the big island of Hilo indicted the Kemas on charges of murder by omission.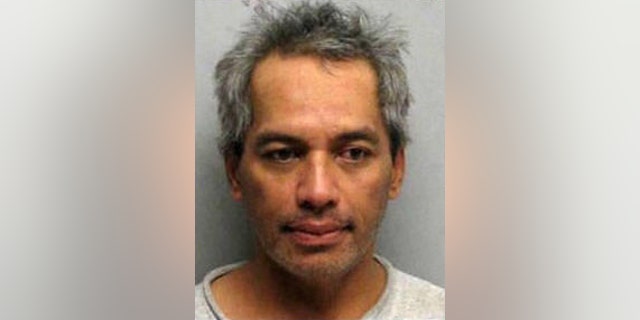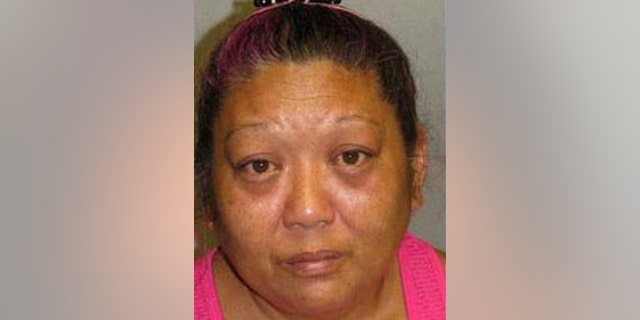 "For so long, we had the community asking the question, 'What happened to Peter Boy? How could this have happened? Why was nothing done?" Roth told FoxNews.com. "We cannot give up on these cold cases, especially ones that involve children."
The Kemas initially pleaded not guilty to charges of murdering the child. But now, through a deal with prosecutors, Jaylin has agreed to plead guilty to manslaughter and testify against her husband.
Under the terms of the agreement, she would spend up to a year in prison and 10 years on probation.
"This case is very important to the people of Hawaii," Roth said. "People want to know what happened."
Some 2,000 records from Child Protective Services, made public in 2005, show the Kemas were under investigation for years before their son's disappearance.
The abuse was first documented when 3-month-old Peter Boy was brought into Hilo Hospital with new and old fractures.
We cannot give up on these cold cases, especially ones that involve children.
Peter Boy had three siblings, and all of them were abused, but he took the worst of the punishments.
He was frequently beaten and was rarely fed; he slept tied to the bed, on the bathroom or closet floor or outside without bedding; and he was often left handcuffed or tied up with rope.
During family outings Peter Boy was forced to stay in their car trunk covered with a blanket in extremely hot weather.
"It was just absolutely horrifying the torture this child was subjected to," said Meaghan Good, founder and editor of The Charley Project, a website that is tracking 9,500 unsolved murder cases, including that of Peter Boy.
At one point State Child Protective Service intervened, placing the Kema children with Jaylin's parents, where they began to thrive. But the agency and courts later returned the kids to their parents.
And then, in January of 1998, the Kemas filed a missing person report for Peter Boy, stating that they had taken him the previous summer to Oahu to stay with a friend named "Auntie" Rose Makuakane, who lived near Aala Park in Honolulu, while he looked for work.
Police were unable to confirm Makuakane's existence, nor was there any plane ticket or other record of either Kema taking Peter Boy to Oahu. Right away, authorities suspected that the Kemas had murdered their son, but they lacked physical evidence.
The Kemas, meantime, stuck to the disappearance story, asking the public for help in locating Peter Boy and Auntie Rose.
Peter Boy's younger sister, Lina Acol, who was 4 when he died, now remembers her mother calling out for her father while trying to perform what she now believes was CPR on her brother.
Later she saw her brother lying lifeless in a box, and she remembers her father burying a box.
In an exclusive interview at the time of Peter Boy's disappearance, KHON2, which at the time was a Fox affiliate, asked the boy's father, "Are you responsible for your son being missing, or did you kill your son?"
"Umm, I did not kill my son. As far as I know, no, I did not kill him," Peter Sr. replied.
"If there is a core to Hawaii, the core is family," said radio talk show host Rick Hamada, who covered the case for two decades on KHVH News Radio. "So when the parents came on TV tearfully holding a picture of their son and claimed to have given him to a mysterious aunt in Aala Park, no one believed it for a minute. The community wondered, 'Are these people going to get away with killing their child?'"
Popular radio personality Michael W. Perry of KSSK said people called the station frequently to express their feelings of anger and frustration about the story.
"The absurdly casual parental agreement with the fictional 'Auntie Rose Makuakane' was infuriating, as was the lack of solid evidence," Perry said. "Nothing will bring back Peter Boy but getting closure for this high-profile case is satisfying."
The child's parents failed to post bail, which was set at $500,000 for Peter Sr. and $150,000 for Jaylin.
Without the plea deal, Jaylin, who pleaded guilty in a separate welfare fraud case, could face two decades in prison on the manslaughter charge and another 5 years for welfare fraud.
Peter Sr. also faces illegal weapons and drug possession charges, over items that were discovered during a Nov. 15 search of their home.
His trial is scheduled for January, but prosecutors have asked for it to be postponed until April.
Jaylin could be released from prison as early as April 27, a few days before May 1,which would have been Peter Boy's 26th birthday.