Most of Texas border community supports fence expansion: 'something secure for us'
EL PASO, Texas – President Donald Trump's wall is officially on its way.
The U.S. Border Patrol's El Paso, Texas, sector announced Monday that 20 miles of 18-foot fence would be built along the border in New Mexico over the next year. This is in addition to two miles in Calexico, Calif., and 14 miles in San Diego.
But as politicians, lobbyists, nongovernmental organizations (NGOs) and just about anyone with an opinion argues about whether the wall is good or bad, Fox News found that people who live with it every day are mainly supportive.
"I don't think everyone should have the wall because they don't live as close to the border as we do. But for me, I'm for it," said Mannys Rodriguez, president of the Chihuahuita Neighborhood Association.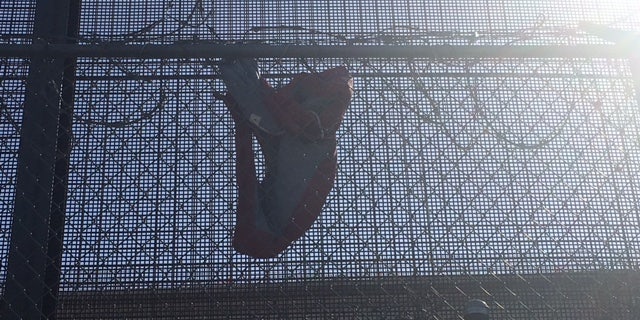 Chihuahuita is one of El Paso's smallest and oldest neighborhoods. Homes there have been passed down from generation to generation. It has been built right up to the border.
Rodriguez lives in the same house her parents owned, and the backyard ends at the fence. She remembers when a small chain-link fence was first installed with barbed wire, and then the 18-foot border fencing they have today.
"At first, you know we didn't like it. But then we got used to it because we could see that most people wouldn't cross as easily as they used to. Or we didn't see any bundles," said Rodriguez. "To us, right now, the fence is something secure for us."
But while they enjoy the added safety it brings to their neighborhoods, residents do admit it's a very costly and obtrusive solution to a problem that won't go away.
"I have to learn to live with it. They're not going to tear it down because of me," said Martin Silver, Rodriguez's brother.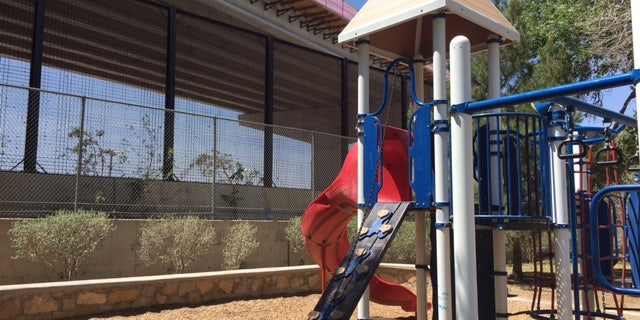 Silver is frustrated because he said regardless of his feelings about the wall, his opinion on whether it should be built doesn't matter.
Others are against extending a wall altogether.
"Illegal border crossing has been down for the last 10, 15 years? I mean I see it here. There's not that many illegal people who cross through here," said Manny Lara, who works in nearby Sunland Park, N.M. He said fencing is too expensive and unnecessary.
But walk around Chihuahuita in the late afternoon and children will be happily walking home from school or playing in the park that sits in the shadow of the fence. It may be constantly looming above, but a ride on the swings without a worry seems worth it for many who live there.
"That's my backyard. And you know it's safer for me," said Rodriguez.