Morning brief: Senate Republicans fail to pass 'skinny repeal' of ObamaCare
An early Friday morning vote defeated Senate Majority Leader Mitch McConnell's proposed "skinny repeal" amendment, dimming hopes of repealing and replacing ObamaCare. Senate Republicans lost the vote 51-49, with GOP Sens. John McCain of Arizona, Susan Collins of Maine and Lisa Murkowski of Alaska voting no alongside Democrats. "This is clearly a disappointing moment," McConnell said afterward. "We thought they deserved better. … We told our constituents we would vote that way and when the moment came, most of us did."
SCARAMUCCI GETS VULGAR IN INTERVIEW, TARGETS PRIEBUS, BANNON
New White House Communications Director Anthony Scaramucci was caught using "colorful language" in an interview with the New Yorker magazine, accusing White House Chief of Staff Reince Priebus of being a possible leaker. Scaramucci calls Priebus "a f---ing paranoid schizophrenic, a paranoiac." He also took aim at Steve Bannon, White House chief strategist: "I'm not trying to build my own brand off the f---ing strength of the president. I'm here to serve the country." Scaramucci took to Twitter on Thursday to defend his comments.
VIDEO: HUCKABEE SANDERS SAYS SCARAMUCCI'S PASSION GOT THE BEST OF HIM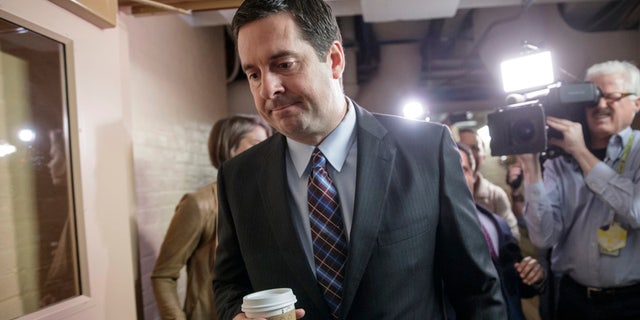 OBAMA CAMP MADE 'HUNDREDS OF UNMASKING REQUESTS,' NUNES SAYS
House Intelligence Committee Chairman Devin Nunes, R-Calif., raised new concerns that officials in the Obama administration made "hundreds of unmasking requests" in an attempt to seek out identities of Trump associates in intelligence reports for "improper purposes." In a letter obtained by Fox News, Nunes provided new details about what his investigators found. "[T]his Committee has learned that one official, whose position has no apparent intelligence-related function, made hundreds of unmasking requests during the final year of the Obama Administration," he wrote to Director of National Intelligence Dan Coats.
CLICK HERE TO READ THE LETTER.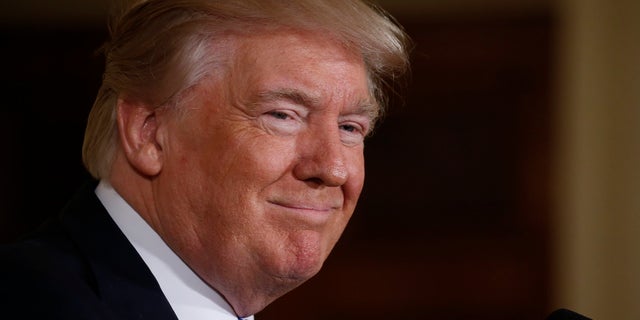 FLORIDA COUPLE DIVORCING: SHE LIKES TRUMP, HE DOESN'T
A Florida county prosecutor and an ex-NFL cheerleader are calling it quits, partly because one partner is a Trump supporter. Dave Aronberg, 46, and his wife, Lynn, said in a press release Thursday that she is "amicably" divorcing her husband due to her feeling "increasingly isolated in the marriage" in part because she is "a staunch Republican and supporter of President Trump," while her husband is not. Dave Aronberg is a former state senator who was elected to his current office in Palm Beach County in 2012.
FBN COVERAGE
CONSUMERS, BUSINESSES LIKELY SPURRED 2Q ECONOMIC GROWTH
COMING UP ON FBN
6:00 a.m. ET - House Speaker Paul Ryan will be on "Mornings with Maria."