Morning brief: London police withholding names of terrorists, more arrests made
LONDON POLICE WITHHOLDING NAMES OF 3 TERRORISTS
London police said Sunday they were withholding the names of the three assailants who killed seven people and left nearly 50 others injured in attacks over the weekend until it is "operationally possible." Police made two more arrests in connection with the deadly assaults. Prime Miniser Theresa May said 11 remained held. However, one person was released without charges. ISIS claimed through its propaganda agency that its fighters were behind the attacks, but did not provide evidence to back its claim.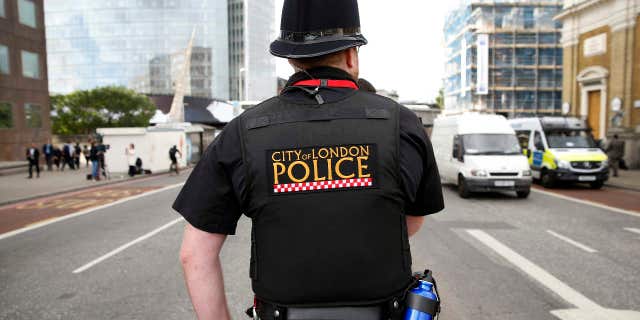 WATCH: STEVE HILTON'S FOUR-POINT PLAN FOR FIGHTING TERROR THREAT
ACTING US AMBASSADOR TO UK COMMENDS LONDON MAYOR, BREAKING FROM TRUMP
BRITISH OFFICIALS EYE BURKA BAN AND STRIPPING OF CITIZENSHIP AFTER ATTACKS
FIVE ARAB NATIONS SEVER TIES WITH QATAR
Saudi Arabia, Bahrain, Egypt, the United Arab Emirates and Yemen announced Monday they would cut its diplomatic ties with Qatar over its alleged embrace of terrorist organizations and its ties with Iran. U.S. Secretary of State Rex Tillerson, speaking in Sydney, urged the Gulf States to remain calm and work out their differences. Qatar is home to a vital U.S. military base used in the war against the Islamic State. Tillerson was confident that the severing of ties would not impact the air campaign in the Middle East.
GLOBAL OIL PRICES RISE SHARPLY ON RIFT OVER QATAR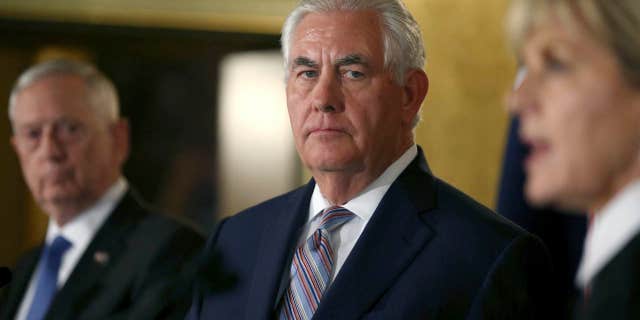 OIL GAINS 1 PERCENT ON MIDDLE EASTERN TENSION
AL GORE LASHES OUT AGAINST TRUMP OVER PARIS CLIMATE DECISION
Former Vice President Al Gore, a champion of environmental issues, said in an interview on "Fox News Sunday" that President Trump's decision to withdraw the U.S. from the 2015 landmark Paris climate accord was "reckless" and "indefensible." "It makes no sense to me," Gore said "I think that it was a reckless decision, an indefensible decision." Trump, citing economic reasons, decided last week not to join six other industrial nations in reaffirming their country's commitment to the accord -- an effort to curb global warming by reducing greenhouse gases and other air pollutants.
WATCH: GORE ON CLIMATE CHANGE, FUTURE OF PARIS ACCORD
EPA'S PRUITT SAYS LEAVING PARIS ACCORD IS ABOUT JOBS, NOT POLITICS
PERGRAM: WAS US EVER OFFICIALLY IN PARIS CLIMATE ACCORD?
ARIANA GRANDE SENSATIONAL IN RETURN PERFORMANCE IN MANCHESTER
Pop star Ariana Grande took the stage in Manchester Sunday night, less than 24 hours after a deadly terror attack in London, and less than two weeks after an explosion ripped through the concert venue where she performed, killing 22 fans and injuring more than 100. Grande thanked the crowd for their "love and unity," noting that it is "the medicine the world needs right now." She also acknowledged that they had an entirely different show planned but changed much of it the previous day after her meeting with the mother of slain 15-year-old victim, Olivia Campbell. "She told me Olivia wouldn't want me to cry," Grande said. "And she would have wanted to hear the hits."
WATCH: ARIANA GRANDE HOLDS BENEFIT CONCERT FOR MANCHESTER VICTIMS
WATCH: WAS IT TOO SOON TO HOLD A BENEFIT CONCERT?
PORTLAND POLICE ARREST 14 IN OPPOSING TRUMP PROTESTS
Portland police on Sunday arrested at least 14 people during pro- and anti-Trump rallies and confiscated various weapons, including what appeared to be a knife, brass knuckles and a homemade slingshot. They also had to dodge balloons filled with a foul-smelling liquid, Fox 12 reported. Police said people hurled bricks and at least one gas bottle at officers in Chapman Square. Law enforcement fired back with "less-lethal chemical munitions," according to police.
WATCH: ARRESTS MADE DURING PROTESTS IN PORTLAND
COMING UP ON FNC
11:30 a.m. ET: President Trump to announce the Air Traffic Control Reform Initiative in the East Room of the White House. Watch it on Fox News Channel and FoxNews.com.
1:30 p.m. ET: Deputy Press Secretary Sarah Huckabee-Sanders will give a press briefing.
1:45 p.m. ET: Senate Minority Leader Chuck Schumer, D-N.Y., will speak at the American Jewish Committee Global Forum in Washington. Watch it on FoxNews.com.
5:30 p.m. ET: Hillary Clinton is set to speak at a fundraiser in Baltimore. Watch it on FoxNews.com.
THE LATEST ON FOX BUSINESS
London terror attack: Trump 'absolutely right' on efforts to make America safer, says Nigel Farage (Click here for more)
COMING UP ON FBN
7:20 a.m. ET: Jim Rogers, chairman of Rogers Holdings, appears on "Mornings with Maria."
8:50 a.m. ET: Michael Kelly, actor on "House of Cards," appears on "Mornings with Maria."
12:00 p.m. ET: Sen. Ted Cruz, R-Texas, appears on "Cavuto: Coast to Coast."
4:00 p.m. ET: Linda McMahon, SBA administrator, appears on "After the Bell."