Montana deputy killed on duty is honored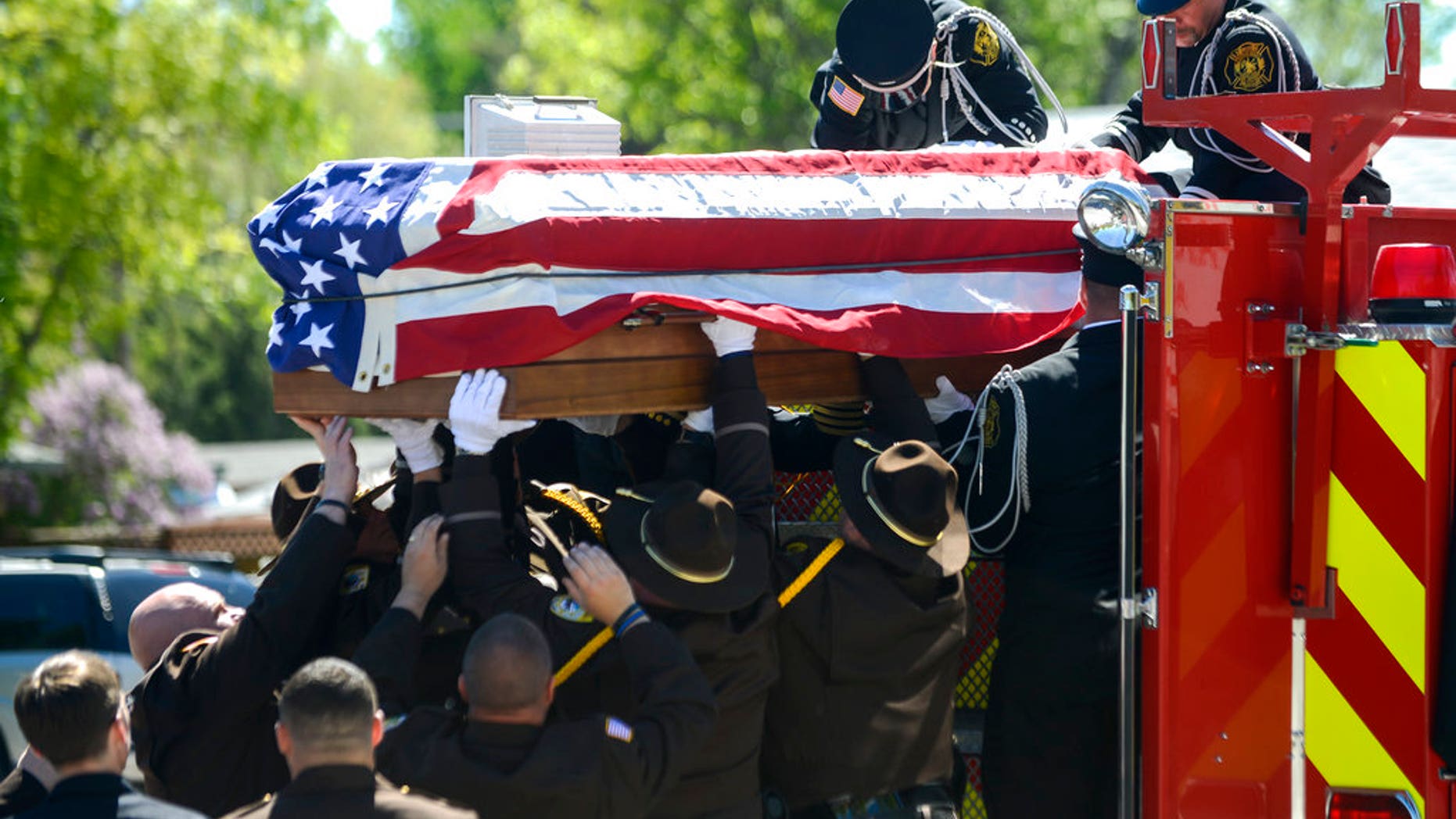 Hundreds of people gathered Tuesday in Three Forks, Montana to honor the life of a Broadwater County Sheriff's Deputy who was shot and killed last week in the line of duty.
Broadwater County sheriff's deputy Mason Moore was remembered as a family man, a man of faith and a dedicated public servant.
Jodi, Moore's wife of 18 years, told those gathered to remember the deputy's life. She said her husband had written her a letter in the event something like his murder occurred.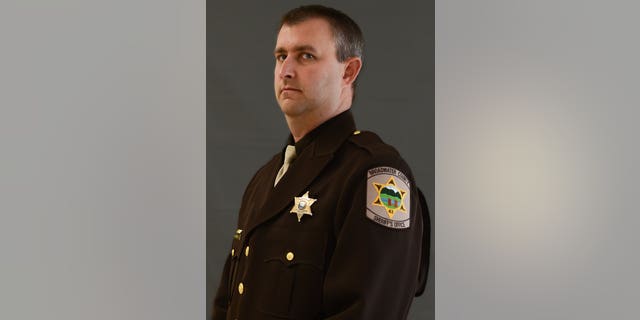 SLAIN ARKANSAS COP HONORED AS MURDER SUSPECT PLEADS NOT GUILTY
"He said: "Don't let hate take over your life. I enjoyed every moment of life with you. Enjoy life," Jodi repeated from her husband's letter. She said that she doesn't want people to be sad when they see her and the three children she had with Moore.
Moore was pursuing a vehicle on U.S. Highway 287 last week when dispatchers lost contact with him around 3 a.m. When officers arrived on the scene, they found Moore dead near the side of the road.
One suspect in Moore's death is jailed, while that man's son — who is believed to have fired the fatal shots — died after being shot in the head by officers at the end of a pursuit near Missoula. An investigation found they had gone out that night intending to get into a gun battle with law enforcement officers.
DAUGHTER OF COP KILLED IN LINE OF DUTY GETS PROM SURPRISE
Broadwater County Sheriff Wynn Meehan said he received the call about Moore's vehicle pursuit in the middle of the night. He said his "heart sunk" when he learned Moore was fatally shot.
Meehan said the best way for law enforcement officers to honor Moore was to: "Get back in our cars, put our duty belts back on and stick that shiny star on our chest and keep doing what we do."
The Associated Press contributed to this report.