'Mixed message': Feds to house, feed illegal aliens in Border Patrol Academy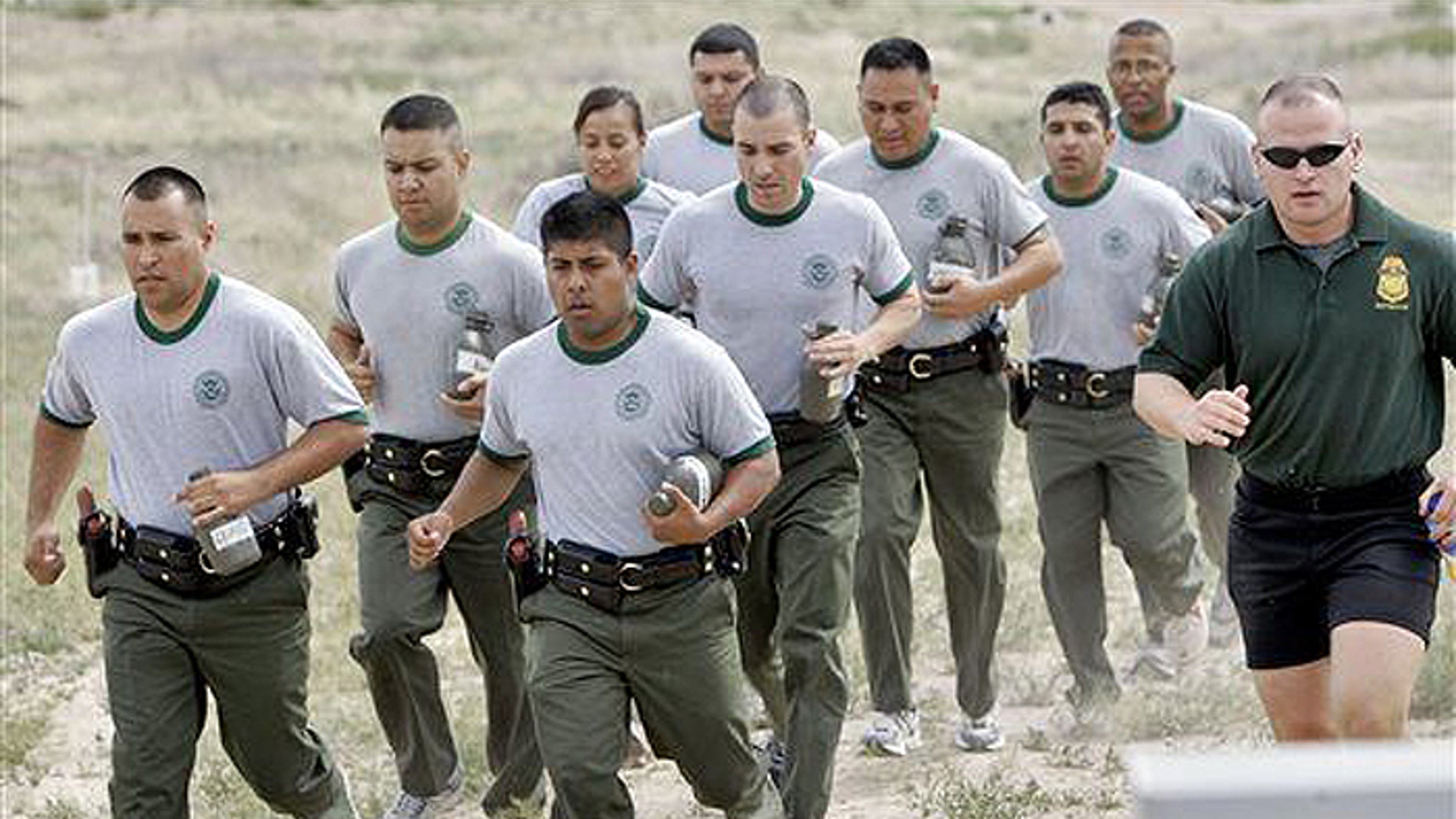 The federal government has found a place in New Mexico to help house the tide of humanity pouring in from Mexico: The Border Patrol Academy, the very  facility where agents are supposed to be trained to keep illegal immigrants out of the U.S.
The Federal Law Enforcement Training Center in Artesia, a sprawling campus in the arid dirt plains of western New Mexico known for oil and dairy farms, could soon house hundreds of children and families that have crossed the southwest border. Tens of thousands of immigrants have crossed in through Mexico primarily from Central America, where they appear to have been led to believe that once in the U.S., they will be allowed to stay. The government is scrambling to accommodate them, but some critics say putting them up in the academy turns government policy on its head.
"Housing illegal aliens who have taken advantage of lax immigration enforcement on the same base where Border Patrol candidates are being trained to enforce our laws is a mixed message," said Bob Dane, spokesman for the Federation for American Immigration Reform (FAIR). "It's a real life lesson – and a demoralizing one – for men and women who have sworn to uphold the law only to be stymied by political pressure from the Obama administration."
[pullquote]
The Obama administration has tasked Department of Homeland Security Secretary Jeh Johnson with finding temporary housing for illegal immigrants waiting to be processed for deportation in what is known as Expedited Removal proceedings.
"I met with our personnel and also spoke again with many children who took the long journey from Central America to find a parent or a better life in the United States," said Johnson during a visit at the border June 1. "Their stories are a vivid reminder that the issue we face is as much a humanitarian one as it is a matter of border security."
In a statement, the DHS said using the Federal Law Enforcement Training Center will allow U.S. Immigration and Customs Enforcement (ICE) to "house and process individuals in a humane manner."
Victor Manjarrez, the retired chief of the U.S. Border Patrol sectors of Tucson and El Paso, among the busiest in the country, said he can't understand how training of border agents can take place in the very facility where Uncle Sam is putting up illegal aliens.
"It seems ironic that the detainees will be held at the same location where Border Patrol Agents are trained," Manjarrez said. "Operations will be disrupted just in the fact that the focus is not strictly training."
Shawn Moran, vice president of the National Border Patrol Council, said he doesn't mind the federal government using the facility to handle illegal aliens - as long as they are processed and sent back to where they came from.
"While the choice of the Border Patrol academy may seem ironic, if it means that illegal aliens will be processed, detained, and then deported we would not oppose the choice of that site," Moran said. "The important detail is to make sure we close the loophole bringing these groups to the US by not releasing them into society."
Other sites around the country are being designated by the Department of Health and Human Services' Office of Refugee Settlement for more permanent lodging. Those plans have drawn the ire of residents who don't want an influx of unaccompanied alien children sent here in a bid to reunite with their parents and thus given refugee status, dropped in their midst. A plan to turn St. Paul's College, a shuttered college in Lawrenceville, Va., into temporary emergency shelter for about 500 children was scuttled last week after backlash from local residents and officials.
President Obama, who critics say has invited the flow of illegal immigrants with a policy of lax border enforcement, recently told Mexican President Pena Nieto that many of those who have crossed in recent months will not be allowed to stay. Johnson said many of those housed at the Border Patrol Academy will soon be sent back south of the border.
"We must stem this new tide of illegal migration," Johnson said. "We are building additional detention capacity for adults who are apprehended crossing our border illegally with their children, and will increase the number of expedited removals from among this population, consistent with our laws."
The FLETC center will provide some 700 beds and was selected as a temporary facility because it will allow U.S. Immigration and Customs Enforcement (ICE) to increase its capacity to house and process these apprehended individuals.