Two Missouri men were charged after they allegedly bound and set a woman on fire when she refused to give them the combination to her safe, police said.
Vincent Rist, 22, and Antonio Bowen, 24, face several charges including arson, first-degree assault, first-degree burglary, first-degree robbery and armed criminal action, FOX4KC reported.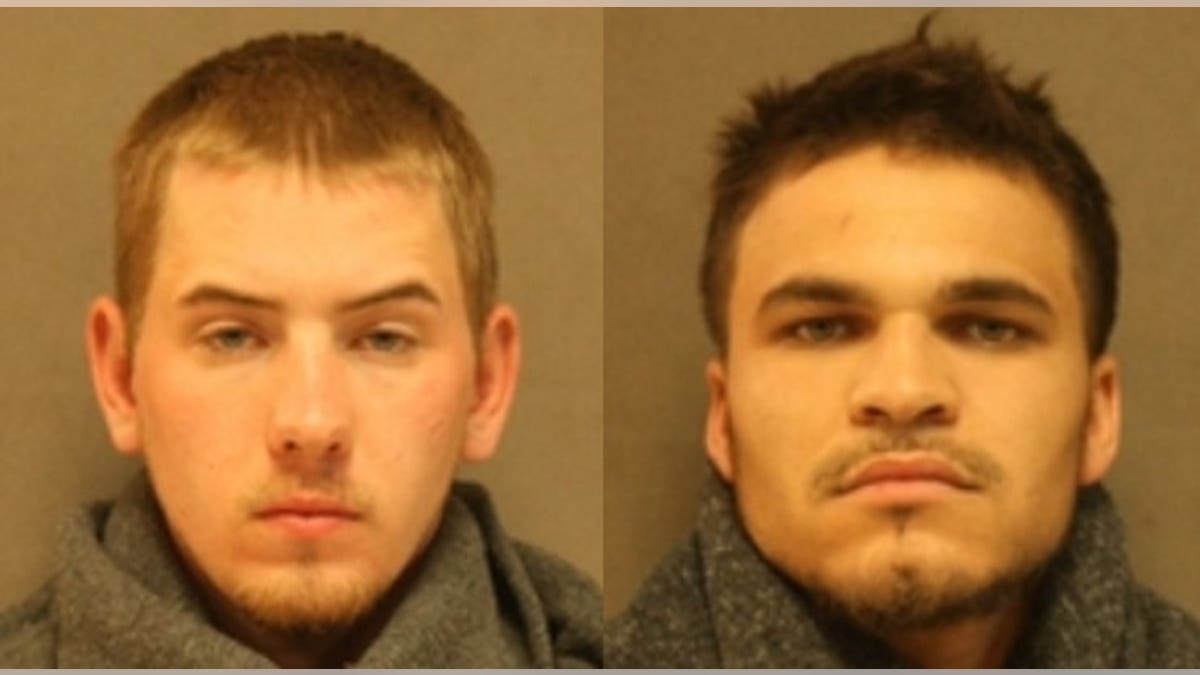 The duo is accused of breaking into a 20-year-old woman's home in Johnson County on Sunday and hitting her in the head with the lamp.
The incident nearly took a deadly turn when the woman wouldn't tell them the combination to her gun safe, court documents stated. Rist and Bowen bound the woman's hands and mouth with packing tape, poured gasoline on her body and set her on fire.
They told the woman she would "burn with the f---ing house."
MAN INTERVIEWED AFTER BODY FOUND NEAR HOME ARRESTED AFTER DECEASED ID'D AS HIS MOM
The woman, who was not identified, managed to escape and put out the fire on her skin. She was taken to the hospital with first-, second- and third-degree burns covering 30 percent of her body.
The woman was said to be in fair condition as of Tuesday. All that remained of her home was charred bits of the frame and her belongings.
The men took several items, including a shot gun, before fleeing the home. They were later arrested and held on $250,000 cash bond.