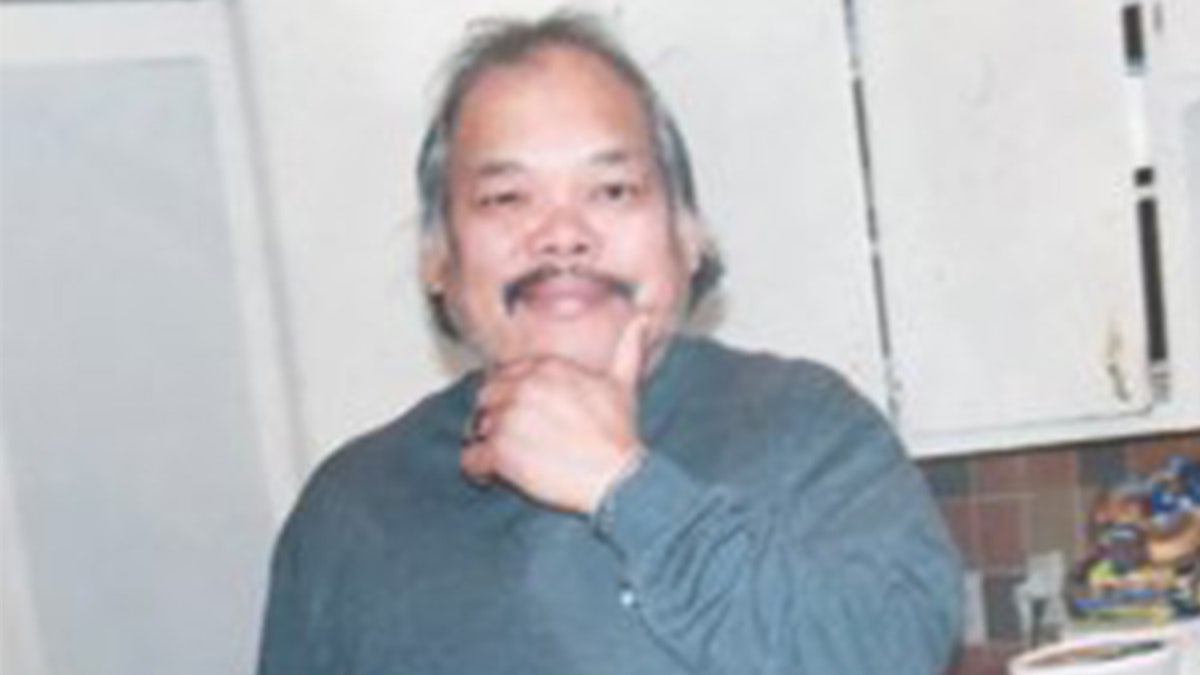 A Missouri man was shot dead by police Sunday after they say he ignored multiple warnings and charged at them with a pair of "samurai-type swords."
Witnesses said Larry San Nicolas, 60, was shot about six times by Grandview police officers. He was pronounced dead at an area hospital.
"I was just watching out the window," neighbor Heather Faudel told FOX4 KC. "But I could hear all my neighbors who are his family members crying, and saying, 'Why did you have to shoot him?' Because he wasn't a violent person. He was a wonderful man."
Officers were reportedly called to San Nicolas' home by his family when they became concerned about his health.
Sgt. Bill Lowe of the Missouri State Highway Patrol said San Nicolas was shot after he failed to comply when police hit him with two bean bag rounds, and "continued to rush towards the officers in a threatening manner," FOX4 KC reported.
San Nicolas' son, Frank Arceo, told the station San Nicolas was an Army veteran and a diabetic who would sometimes act irrationally when his medicine ran out.
The Grandview Police Department said the Missouri State Highway Patrol's Troop A is handling the investigation of the shooting. No officers were reported injured in the incident.