Missouri couple charged with murder lived 'untouchable' until body found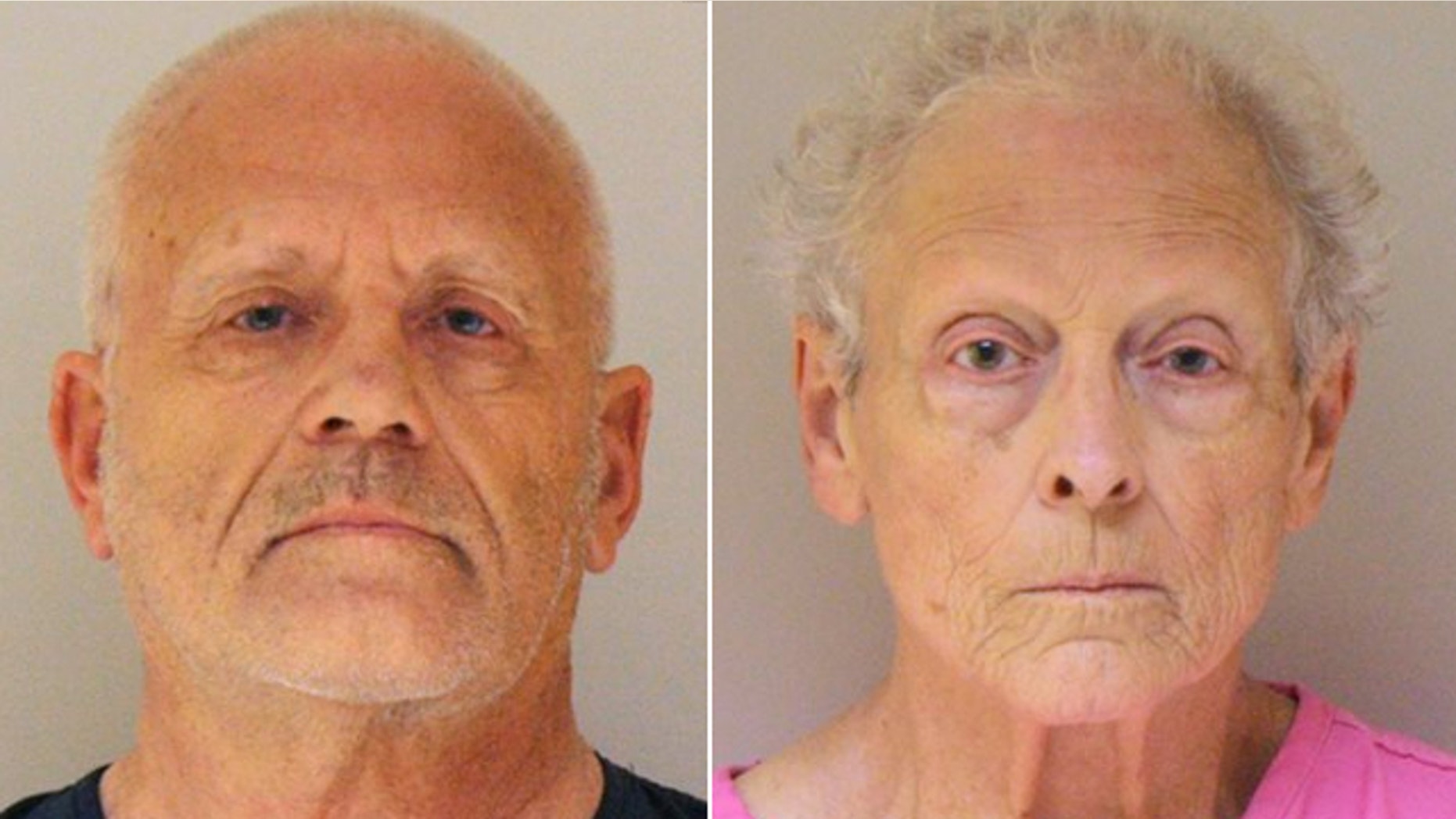 KANSAS CITY, Mo. – A couple charged with Wyoming murders that occurred more than three decades ago lived "untouchable" in rural southwest Missouri for years until investigators found key evidence in one of their cases, according to the Christian County sheriff.
"These people weren't on the run. The investigators knew where these people were at," Christian County Sheriff Joey Kyle said Tuesday. "They just didn't have the evidence to bring them in. ... It wasn't like they were hid out all this time. They were untouchable."
Gerald Uden, 71, and Alice Louise Uden, 74, of Chadwick, Mo., are jailed in Christian County on first-degree murder charges. Both suspects have waived extradition to Wyoming. Scott Homar, district attorney for Laramie County, said the couple will likely be back in Wyoming within a month.
Gerald Uden is accused of killing his ex-wife, 32-year-old Virginia Uden, and her two children, Richard Uden, 12, and Reagan Uden. Virginia Uden and her children were last seen in Fremont County in central Wyoming in 1980.
Alice Louise Uden is charged with first-degree murder in the death of 25-year-old Ronald Holtz, who was disappeared in 1974 or 1975. The couple married in September 1974. His remains were found recently in an abandoned mine in Laramie County in southeast Wyoming.
Online court records don't list lawyers for the Udens.
The Udens had been in Christian County since "sometime shortly after the 1980 homicide," Kyle said Tuesday. He didn't know what led the couple to southwest Missouri. Gerald Uden worked as a truck driver.
"I don't know if there's any kind of familial connection or if they had a map and closed their eyes and pointed and found it," Kyle said.
He said Alice Uden was cooperative when she was arrested at the couple's home, which is in a remote area. Her demeanor during the arrest "was consistent with an individual who appears to have acknowledged she's been caught," Kyle said.
"I'm not quoting her here, but it was as if she just shrugged her shoulders and says, well it was a good run," he said.
That visit with law enforcement was not the first time Alice Uden talked with investigators since moving to Missouri. Wyoming investigators also visited her at her home in Missouri in January 2005, and asked her to provide "a complete family tree." Alice Uden left out a detail — her marriage to Holtz, according to an affidavit supporting the charge against her.
"A. Uden was interviewed again the following day and confronted about omitting the information on Holtz," the affidavit said. "As soon as his named was mentioned by Agents, A. Uden fell back against the wall. A. Uden stated, 'My kids told you,'" according to the affidavit.
She then told investigators she hadn't mentioned Holtz "because the marriage was so brief, and she never considered it a real marriage."
Virginia Uden's mother, Claire Martin, died in April without knowing what happened to her only daughter and only grandchildren, said Tracy Morrin, 58, of Riverton, Wyo.
"I'm sad that it didn't come about when Claire was still alive," said Morrin, who said she knew Martin for years. "Mostly I'm happy you know that there's going to be an end to this story. But I'm really sad my friend's passed away before she knew."