Missing Ore. Boy's Stepmother Accused of Abduction Attempt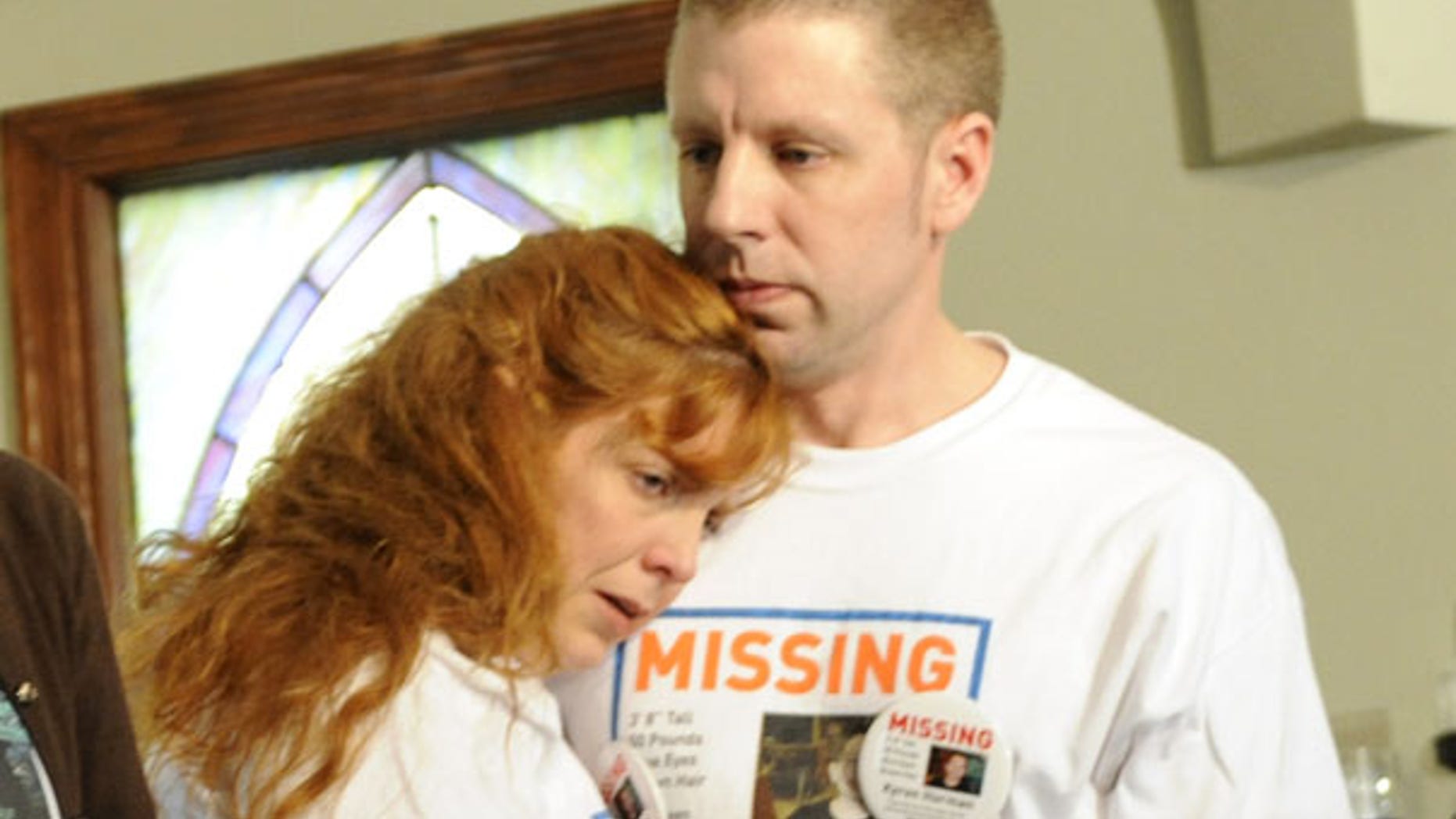 The case of missing Oregon boy Kyron Horman has taken another bizarre twist, as the boy's stepmother — who reportedly tried to hire a gardener to kill her now-estranged husband — has been accused of carrying on a sexual relationship with her husband's high school friend and attempting to abduct her own daughter.
Court documents filed Monday show that Kyron's stepmom, Terri Horman, sent the friend nude images of her engaging in "graphic sexual activity" and hundreds of other explicit and solicitous text messages, the Oregonian reported.
Kyron's father Kaine Horman fled the house he shared with Terri at the end of June, filing for divorce and seeking a restraining order against her in order to retain custody of their daughter Kiara.
But just hours before that restraining order went into effect, Terri allegedly went to her husband's gym while he was working out and tried to "abduct" the 20-month-old girl from a day care session.
Authorities say Terri was the last person to see 7-year-old Kyron before he vanished from Portland's Skyline Elementary School on June 4. Though Terri has not been charged with a crime or named as a suspect by police, the boy's father told officials he believes she is involved in Kyron's disappearance.
The restraining order issued against Terri Horman tells an even tougher tale: Kaine Horman wrote in the filing that Oregon police informed him that his wife had months ago sought to hire their gardener as a contract killer. Two days after finding out, he left his home, and two days after that filed for divorce.
The court documents filed also show that Terri Horman, 40, allowed the man she had been "sexting" to photograph the sealed restraining order — illegally spreading information that included her husband's new address.