Minnesota college security guard who said he was shot by 'suspicious person' actually shot himself, cops say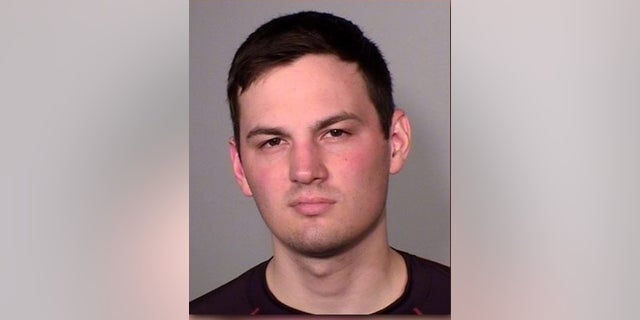 A Minnesota college security guard who said he was shot by a suspicious person on campus Tuesday night was arrested Wednesday after reportedly admitting to police he shot himself.
Brent Patrick Ahlers, 25, a security officer at St. Catherine University in St. Paul has been charged with "filing a false police report, a misdemeanor," The Star Tribune reported.
MINNESOTA PROSECUTORS TO CONSIDER CHARGES IN CASE OF AUSTRALIAN WOMAN KILLED BY POLICE OFFICER
Ahlers told police he was shot in the shoulder by a suspicious person at a wooded area near the college. St. Paul Police placed the college on lockdown as officers investigated the area and looked for the gunman while Ahlers was treated for noncritical injuries.
Police said Ahlers admitted during questioning to bringing his personal handgun to work with him on Tuesday. Security guards at the university are normally unarmed.
MAN WHO HIT MINNESOTA GROUP SAYS HE WAS ASSAULTED
Ahlers admitted he shot himself and said he made up the suspicious person excuse because he was afraid of being terminated from his job. Ahlers has been placed on a paid leave of absence Wednesday, a statement from the university said.
"While we are distressed and saddened that this incident occurred, we are relieved that no other members of the community were injured," St. Catherine University President Becky Roloff said.