Michigan middle school football team gets student with special needs a touchdown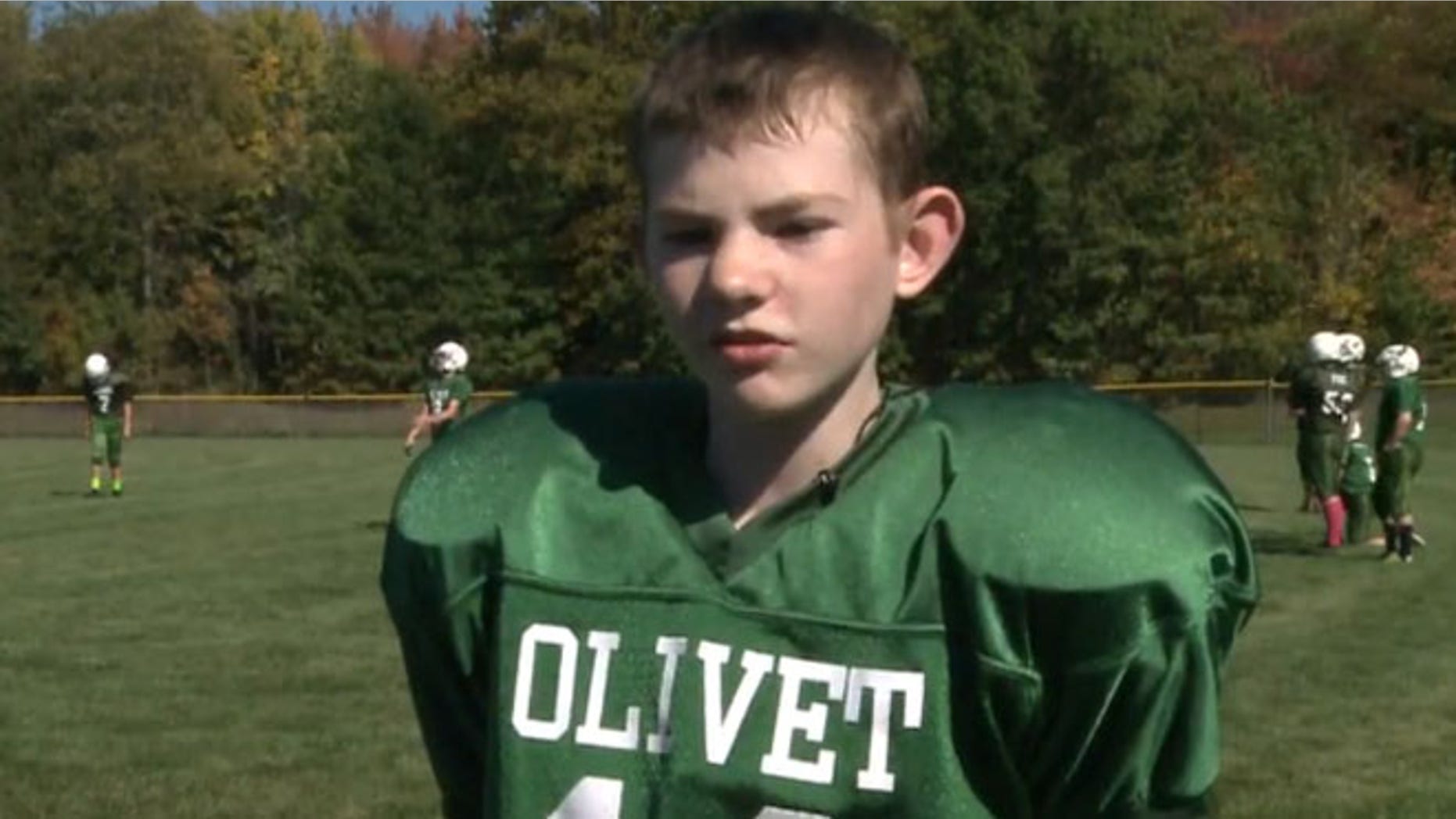 The play is called the "Keith Special" and it was only executed once.
A football player from the Olivet Middle School in Olivet, Mich., broke tackles during a game earlier this month and slid right before he was able to cross the goal line for an easy touchdown, WILX.com reported.
[pullquote]
There were boos from the crowd. Sheridan Hendrick, the player, told the station that he was moving along well before the one-yard line and "I was like, 'I've gotta get this for Keith' and I downed it for him."
The team looked to Keith Orr, a 95-pound player who has learning and behavioral disabilities and decided to crowd line, hand him the football and give him the protection he needed to run one yard for a score.
Orr's mother, Carrie, told the station that she was moved, not only by the touchdown, but the fact that the kids on the team embraced her son who started the season as an outsider looking to make a few friends. Keith now eats lunch with teammates every day and they have taken him in as one of their own.
"They've got his back," Carrie Orr told the station. "And he knows it."