Michigan man reported fake school shooting to divert cops before robbing bank, FBI says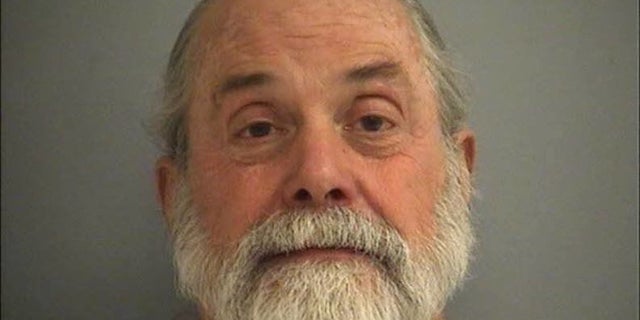 A Michigan man called authorities to report fake crimes -- including a school shooting -- in order to divert cops while he robbed a bank, the FBI said.
William Francis Minore, 70, is accused of robbing the Huntington Bank in Empire, Mich., in September 2016 and Honor State Bank in April 2015 and December 2015, MLive reported.
FBI special agent Larry Stewart said the bank robber used a .38-caliber revolver during the thefts and the same gun was registered to Minore.
RIGHT TO CARRY GUNS IN SCHOOLS CASE HEADED TO MICHIGAN SUPREME COURT
During the Huntington bank hold-up, Minore allegedly called 911 to report a school shooting, saying "a man entered a school and shot his daughter, is shooting other people" before ending the call, Stewart said.
Minore also allegedly used a similar scheme to rob Honor State Bank -- twice.
"Like the Huntington Bank robbery, the Honor State Bank robberies involved a man wearing a ski mask who took over the entire bank, neutralized personnel, and accessed monies, which were held in the vault or safe," Stewart said.
LAWSUIT ACCUSES 3 MICHIGAN STATE BASKETBALL PLAYERS OF RAPE
Minore allegedly threatened the bank employees with a World War II-era grenade. A grenade was also found in Minore's abandoned camper by police, officials said.
Police were able to nail Minore for the crimes after a "chorus of people familiar including his sister and daughter" recognized his voice on the 911 calls. Signs that appeared to be written by Minore also appeared to match his handwriting. The suspect allegedly forced bank tellers to put a closed sign in the window during the robbery. The sign's letters seemed to match a letter Minore allegedly sent to a television reporter.
Minore denied the allegations and said he was set up.
Minore faces three counts of bank robbery and three counts of use of a firearm in furtherance of a bank robbery.