Michigan buggy crash: 3 children killed, 6 hurt after truck slams into carriage
NEWYou can now listen to Fox News articles!
At least three children were killed and six other people were critically injured after a driver in a pickup truck slammed into a horse-drawn buggy early Sunday in central Michigan, officials said.
The crash took place around 8:34 a.m. in Sheridan, located about 45 miles northeast of Grand Rapids, Fox 17 reported.
Michigan State Police told Fox 17 the pickup was traveling eastward when it struck the buggy and "demolished it."
Nine people were riding inside the carriage at the time of the crash, police said.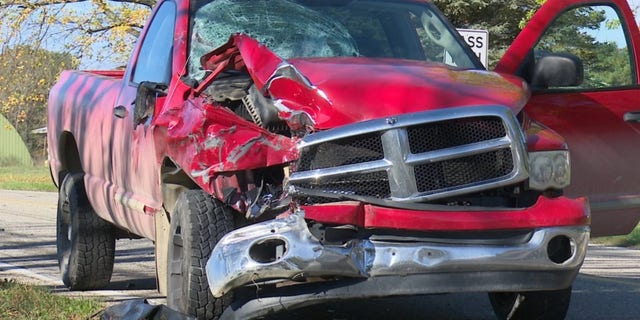 Michigan State Police said the three children killed were a 7-year-old girl, a 9-year-old girl and a 12-year-old boy. The six others occupants of the buggy were transported to area hospitals where they were listed in critical condition.
State police told Fox 17 that the horse survived the fatal accident and "was fine" after the crash.
The driver of the pickup was not injured, and troopers say he was cooperative following the crash, according to Fox 17.
Officials said drugs and alcohol were not factors in the accident, which remains under investigation by the Michigan State Police.
The Associated Press contributed to this report.