Mexicans, Chinese among 30 illegal immigrants arrested by Border Patrol outside new San Diego smuggling tunnel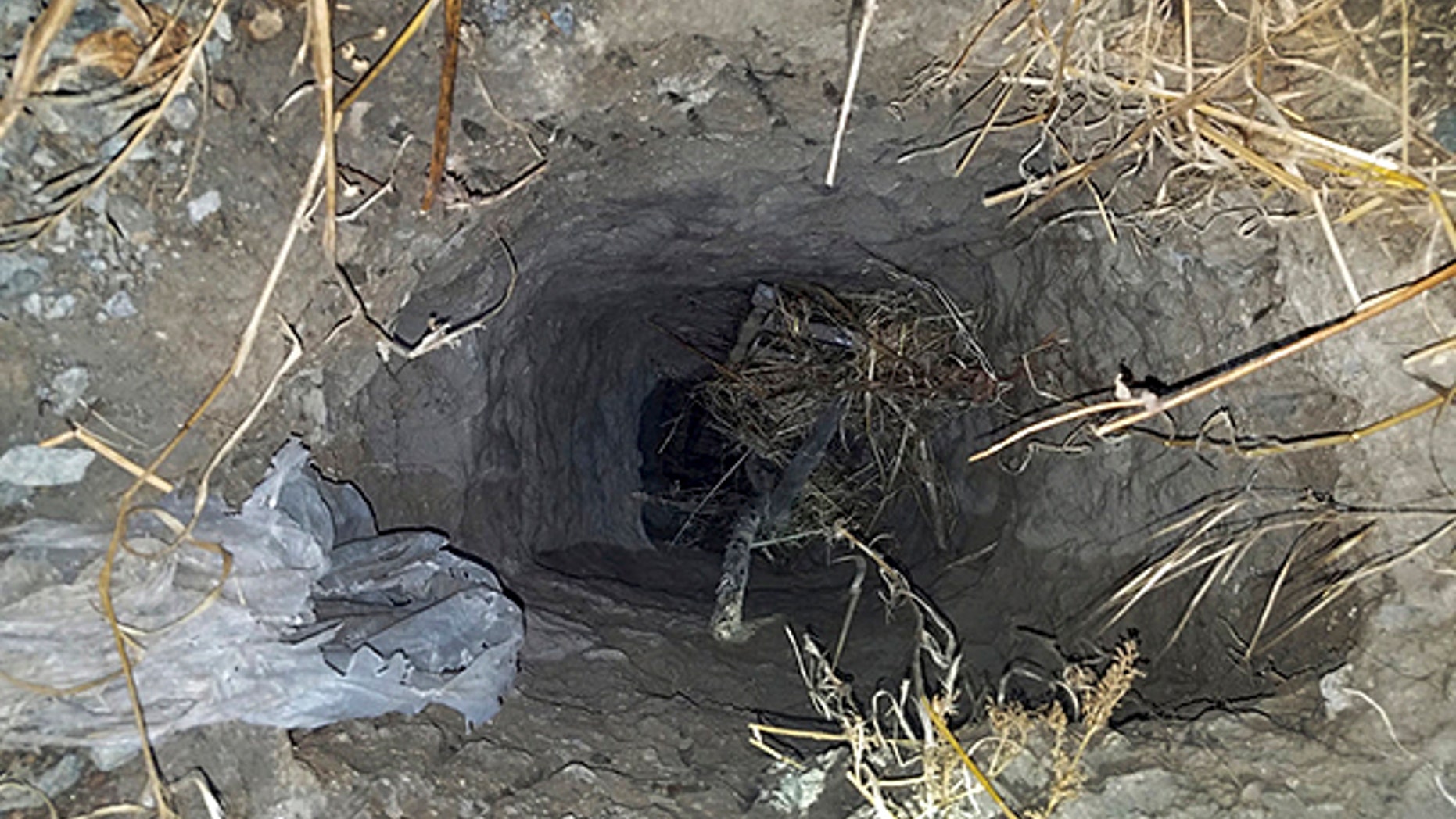 California border patrol agents made a startling discovery over the weekend when they found a crude tunnel that was being used to smuggle Chinese nationals and other illegal immigrants from Mexico into the U.S.
The tunnel, with a ladder inside, was spotted near San Diego's Otay Mesa border crossing, authorities said. Border agents happened upon it at 1 a.m. Saturday after arresting a group of 30 people who had just been smuggled into the U.S. through the tunnel. The group included 23 Chinese nationals, including two women.
"While subterranean tunnels are not a new occurrence along the California-Mexico border, they are more commonly utilized by transnational criminal organizations to smuggle narcotics," U.S. Immigration and Customs Enforcement spokeswoman Virginia Kice told KNSD-TV. "However, as this case demonstrates, law enforcement has also identified instances where such tunnels were used to facilitate human smuggling."
Some in the group tried to run off when agents approached them. Others ran back into the tunnel.
The group also included seven Mexicans, including three women.
Those who were detained were taken to the border patrol station in Chula Vista to be questioned, the San Diego Union-Tribune reported.
The tunnel was near a fence line and hidden by dry brush and branches, according to reports.
The tunnel's entrance was in a building in the Garita de Otay area in Tijuana, more than 300 feet south of the U.S.- Mexico border, KNSD reported.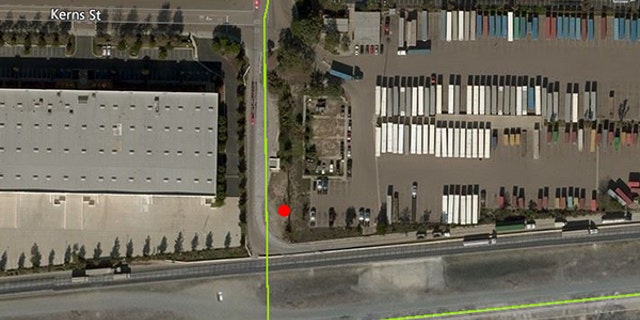 Authorities say the tunnel, which stretched about a mile, may be an extension of an incomplete tunnel previously discovered by Mexican authorities.
The arrest of Chinese nationals at the U.S.-Mexico border also signals a new trend.
The Union-Tribune reported in June that the number of unauthorized Chinese immigrants coming to San Diego has skyrocketed in recent years.
Border Patrol agents in the San Diego sector apprehended an estimated 663 Chinese nationals between October and May, compared with 48 Chinese nationals last fiscal year, five in fiscal 2014 and eight in fiscal 2013, the paper reported.
A Border Patrol spokeswoman told the paper that criminal organizations involved in smuggling maximize their profits by transporting Chinese immigrants, often charging anywhere from $50,000 to $70,000 per person.
"The further you travel from, the more arrangements these criminal organizations have to make, the more expensive it will get," the spokeswoman told the paper.
Mass emigration from China is also fueling the increase.
China has become one of the world's leading sources of immigrants, the paper reported, citing a new study.