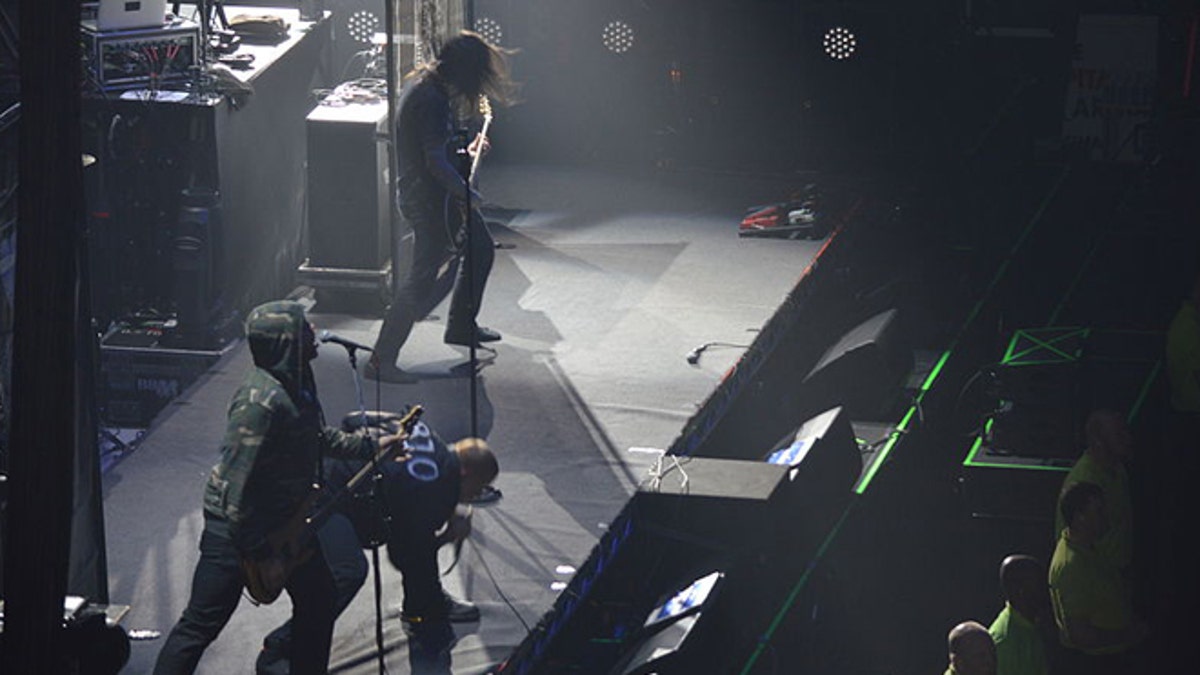 A metal band has had its upcoming Chicago show canceled over its "excessive use of guns and violent imagery" on stage.
KING 810 was booked to play Thalia Hall on Dec. 18 but the venue's promoter has told the band he was having a tough time defending the gig in light of Chicago's gun violence epidemic. There were 701 murders in the city through November.
KING 810 has appeared on stage with masked characters dressed in black and armed with automatic weapons. Their first album includes "Killem All" and Murder Murder Murder."
Frontman David Gunn posted on the band's Facebook page a Nov. 30 email notifying the band of the cancelation. A Thalia Hall promoter sent it.
"We have been receiving phone calls from people in the neighborhood asking why the show is being allowed to happen," the email says. "Specifically they are [citing] the band's excessive use of guns and violent imagery."
The email adds, "We are ending 2016 with the highest rate of gun violence in Chicago's history and people are particularly sensitive. Defending the show, in the current environment, is becoming more and more difficult."
Gunn fired back at the cancelation in a short video on Facebook.
"The gun thing is part of the culture where we're from, it's inherently part of the band," he says. "It's not something that we apologize for or regret or anything like that."
Gunn also says that to him the Bataclan massacre in Paris is an excessive use of guns.
"Guns are a part of our lives and we're not going to be caught in this type of situation," he says.
"So with all due respect to anyone in this type of situation if anyone ever comes through the front door with an automatic rifle, they're not going to be able to kill 150 people at a KING show, they'll probably be shot from the stage," he adds. "So, the guns aren't going away, and we don't apologize for anything."