Mayor of Struggling Illinois Village Shot Dead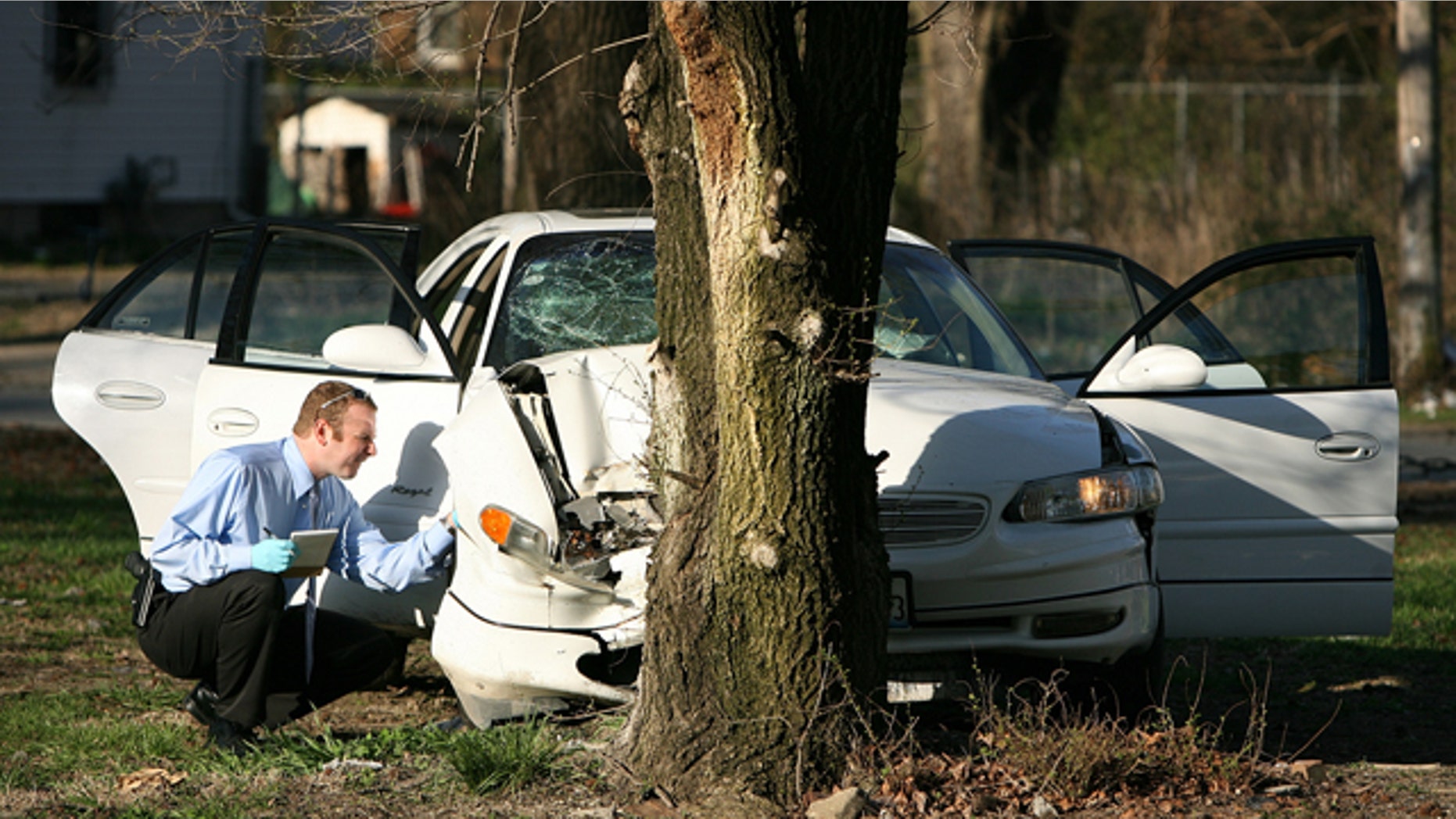 The mayor of a decaying village near St. Louis known for its strip clubs and beset by financial troubles and embezzlements was gunned down early Thursday, and police say his killer is still out there.
Washington Park police Detective Kim McAfee said John Thornton, 52, was shot twice in the chest at close range in his car shortly before 6 a.m., and he died later at a hospital.
McAfee said police suspect the mayor was driving around checking on the 5,300-resident town in southwestern Illinois after working an overnight shift on a second job when the killer fired at him.
Police said one suspect, the apparent getaway driver, is in custody. They are searching for a second suspect, who likely suffered a head wound or facial injuries during the shooting.
Thornton's son, John Thornton, Jr., urged his father's killer to come forward.
"You took a good man," Thornton, a deputy fire chief for the Washington Park Fire Department, told MyFoxStLouis.com. "Turn yourself in." The younger Thornton, Jr. said his father was an overall good man and a true people person.
Thornton narrowly won re-election a year ago to a second term and recently took part in anti-violence marches in his St. Clair County community, where the 2000 Census indicates nearly half the population lives below the poverty line.
"Everyone is just in shock. It's just surreal, unbelievable," said Village Treasurer Loretta Brock-Longstreet. She said Thornton had appeared upbeat and energized Wednesday night at village hall as he pressed plans for a park renovation and a village-wide cleanup scheduled for the end of April.
Washington Park filed for rarely used Chapter 9 bankruptcy protection last July, citing assets of less than $50,000 and debt of more than $1 million. Chapter 9 allows governmental units to restructure.
Washington Park, with a median household income roughly half the national average at just $21,132 as of the 2000 Census, made a similar filing in 2004, claiming a $1.6 million debt. But that case was dismissed because the village emerged from insolvency, albeit only briefly.
Thefts from the village's coffers haven't helped.
Last September, former Thornton aide Linda Connor was sentenced to three years in federal prison and ordered to repay the village nearly $370,000 that she admitted she had embezzled or intentionally misapplied from April 2005 through 2007, causing the employees' pension funds to be underfunded. Last summer's bankruptcy filing showed that the village owed the Illinois Municipal Retirement Fund $26,346.50.
Connor also was ordered to pay the Internal Revenue Service $60,000.
In March of last year, former payroll clerk Dorothy Triplett was sentenced to 18 months in prison for stealing nearly $144,000 from the village in 2006 and 2007. A judge has ordered her to repay the money. The charges followed a March 2008 raid of the village hall by federal agents, who hauled off 63 boxes of records.
In October 2006, a woman was sentenced to nearly three years in federal prison and ordered to repay the more than $170,000 she pilfered from the village to cover personal expenses for herself and others. Takisha Walker admitted she obtained Washington Park's bank name and account routing numbers from a campaign flier left at her home in 2002.
That scam was aided by a lack of oversight at the village hall, where no one questioned the multiple payments made electronically month after month, even though the village didn't pay any of its bills by electronically transferring funds.
Click here for a video report from MyFoxStLouis.com.
The Associated Press contributed to this report.