Massachusetts police officer, a Marine Corps veteran, helps deliver New Year's baby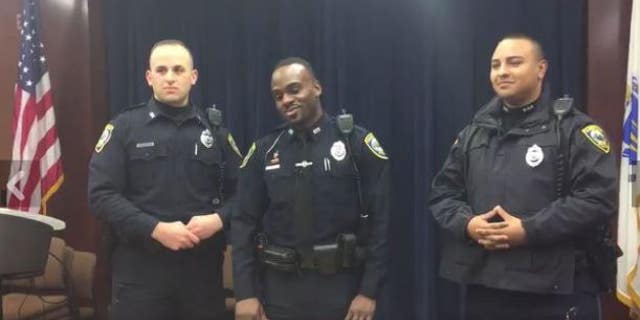 It was an interesting way to ring in the New Year, that's for sure.
Andy Cazeau, a Cambridge, Mass., police officer, was about to end his shift early on Monday morning when he received a call about a woman in labor.
He arrived at the house and directed the husband to get a bunch of towels – then he realized the baby's head was starting to crown.
"I told the mother on the next contraction I want you to push as hard as you can," he said, according to Boston 25. "The next contraction came, the baby came out, I guided the head out."
Two more officers arrived shortly afterward.
"It was just something we weren't expecting to do on New Year's Eve night but amazing to witness, to be a part of," Officer Mark Donovan told Boston 25.

Cazeau, who is also a U.S. Marine Corps veteran, said the experience of seeing his daughter born helped a lot.
He said he was able to hold the newborn, a girl. She is doing well at the hospital with mom.