Massachusetts high school football player, 17, among 2 dead in Maine snowmobile accidents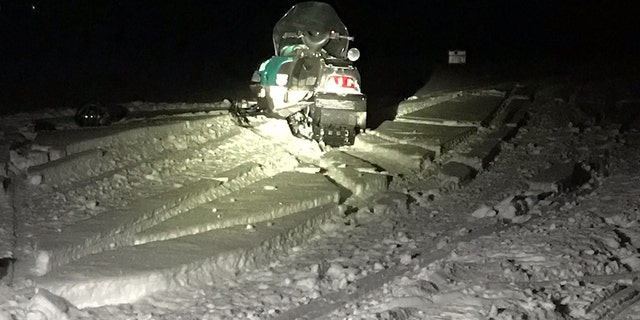 A Massachusetts school community is grieving Monday after news emerged that Troy Marden – a 17-year-old varsity football player – was one of two victims in a pair of fatal snowmobile accidents in Maine over the weekend.
The Maine Warden Service says Marden, who attended Amesbury High School, was riding his vehicle in Poland late Saturday night when he "failed to negotiate a corner in the road and struck a snowbank." A snowmobile operator riding behind him stopped and tried to render aid before seeking help but Marden ultimately was pronounced dead at the scene.
"We are deeply saddened by our loss, and our thoughts and prayers are with Troy's family and friends," the school said in a Facebook post announcing his death.
The post contained an image with the number 48, which Marden wore while playing on the team. Those who say they knew Marden described him in their comments as a "kind soul" and a "friend to so many". Many commenters have also taken the '48' image to use as their own profile picture.
The school, which is near Massachusetts' border with New Hampshire, said counselors will be on hand today for grieving students.
"This loss is sure to raise many emotions, concerns, and questions for our entire school community," it said. "Amesbury Public Schools has a team of professionals prepared to help with the needs of students, parents, and school personnel in difficult times such as this."
The area where the crash occurred is about 30 miles north of Portland, Maine. Authorities say another fatal crash happened earlier Saturday in that area as well, in the nearby town of Norway.
Gracie Herrick Onofrio, a 52-year-old Norway resident, was killed after slamming into a snowbank, causing her vehicle to go airborne.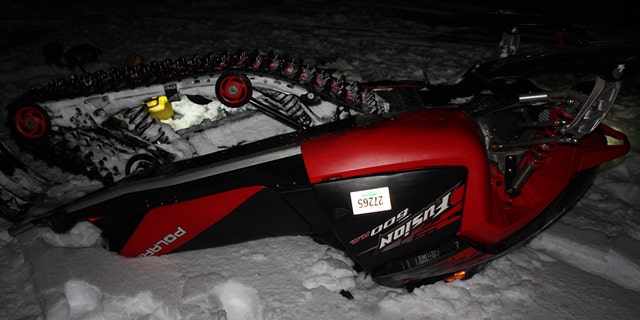 The Maine Warden Service says after Onofrio was thrown from the snowmobile, she was then struck by another person riding behind her. Onofrio also was pronounced dead at the scene.
Both fatal accidents are under investigation and they are the fourth and fifth deaths in the current snowmobiling season, according to the Maine Warden Service.